Two Special Edition Leica M6 Cameras You May Have Missed
K. Praslowicz
---
---
Hi! I don't do as much text blogging as I used to, as most of my efforts have shifted towards video content. Please consider subscribing to my YouTube channel.
View The Channel
Like most of the rangefinder using population, I'm going to assume that you already own the Danish Royal Wedding Special Edition M6, the 500 Year Christopher Columbus M6, and the Ein Stück Leica M6 which celebrates Leica being publicly listed on the Frankfurt Stock exchange. With these cornerstone collectible M6s already in your possession, the choice of which one you should buy next to add to your Leica special edition collection can be difficult. Perhaps I can help you along by suggesting some of the rarest of the rare Leica cameras that most collectors may never have even heard of.
The 1997 Green Bay Packer Return to the Top M6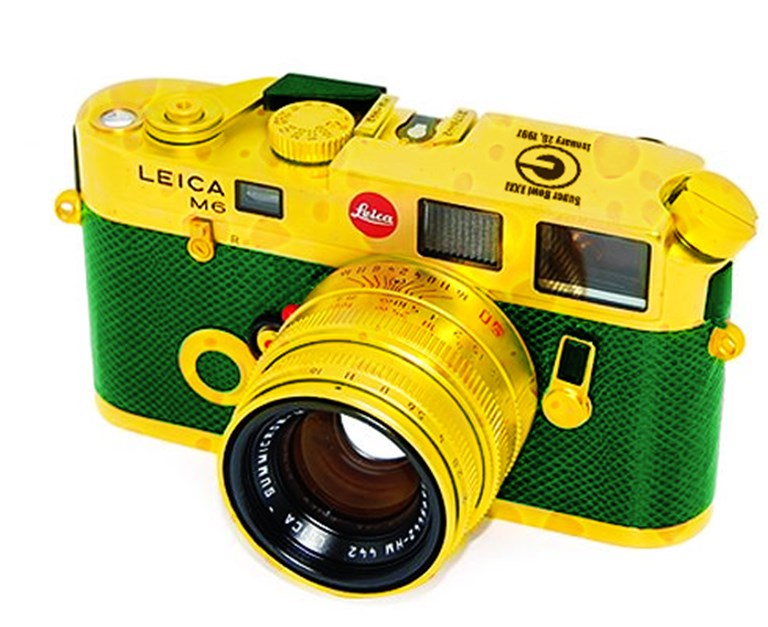 After twenty-nine seasons of not being in the Super bowl, The Green Bay Packers finally made it back to the championship game after the 1996 NFL season and won Super Bowl XXXI on January 26, 1997. Leica jumped on the merchandising bandwagon and released this special edition M6 with 50mm Summicron. With its golden cheese metal and green jersey-like covering, it was to be the greatest Green Bay Packer collectible ever. However, Leica made one poor design decision in this M6. They neglected to included either a Brett Favre #4, or a Reggie White #92 anywhere on the camera which resulted in a severe lack of interest. Sales were poor and most copies were eventually destroyed. A handful still exist, and I found one such in a camera shop in Wausau, Wisconsin a few years back and was able to get this photo of it.
1998 Hello Kitty 20 Jahre M6TTL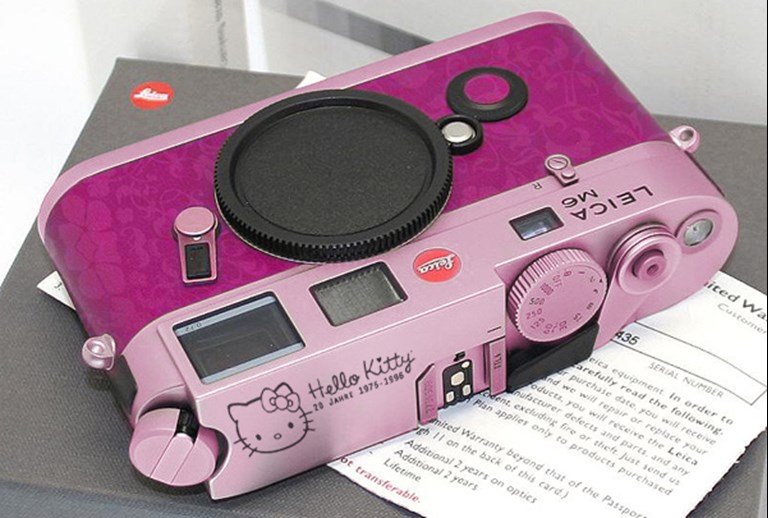 Influenced by the success that Sanrio had achieved by branding every imaginable product with a Hello Kitty Logo, this special edition M6TTL was released in 1998 to try to grab the attention of the Japanese collectors.
Much like the Packer M6, sales where dismal. Perhaps it was because they released a twenty year edition two years after the actual twenty year anniversary. Or maybe it was because the average teenage girl who would actually want a pink Hello Kitty camera could care less if it was a Leica, and ended up buying the plastic twenty dollar point and click with the same color scheme instead.
---
---