Graflex: A Team That Can't Be Beat!
K. Praslowicz
---
---
Hi! I don't do as much text blogging as I used to, as most of my efforts have shifted towards video content. Please consider subscribing to my YouTube channel.
View The Channel
I have a small collection of photography books and periodicals that stretch from the 1940s through the 1980s. Asides from all the wonderful old articles and imagery, I really love looking at the advertisements that are in them. I find it very interesting to see how pieces of equipment that are now considered obsolete where being marketed decades ago when they were considered cutting edge.
I figured that I'd go ahead and start scanning some of these vintage ads to share them here with my readers. I'll see if I can get into a rhythm of regularly posting new vintage photography ads every Monday night.
Monday Night Vintage Night starts with an ad from the Graflex company as printed in 1950. I knew I wasn't crazy thinking I could shoot sports with a Speed Graphic.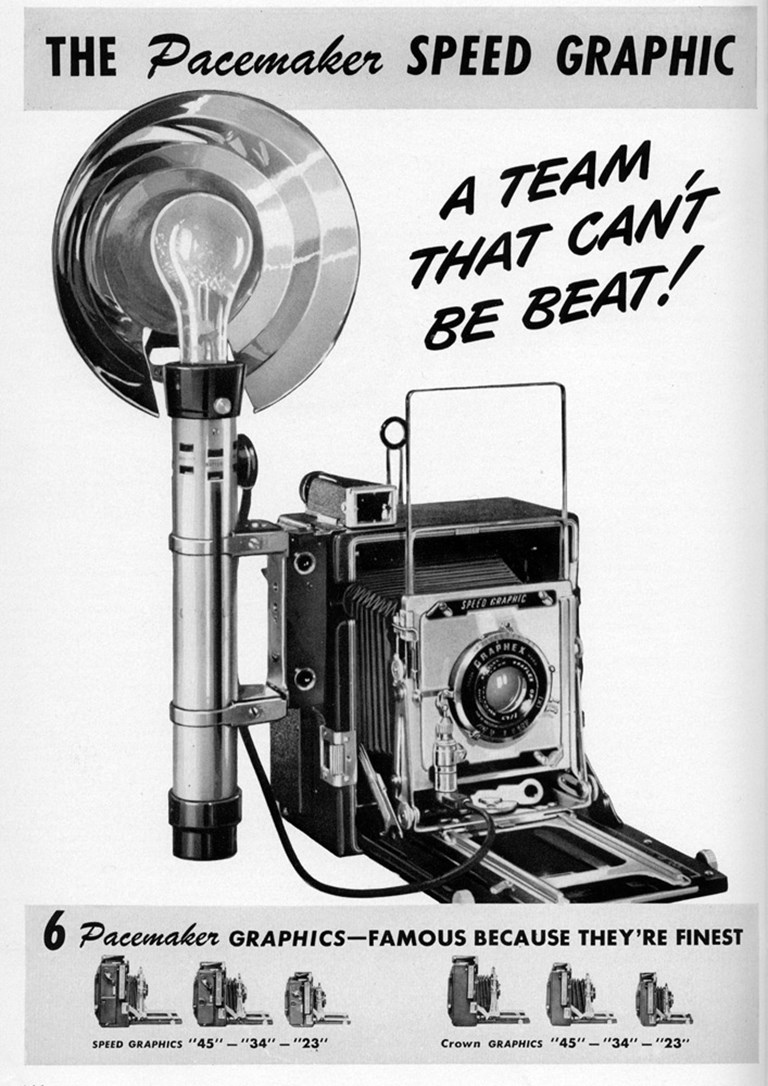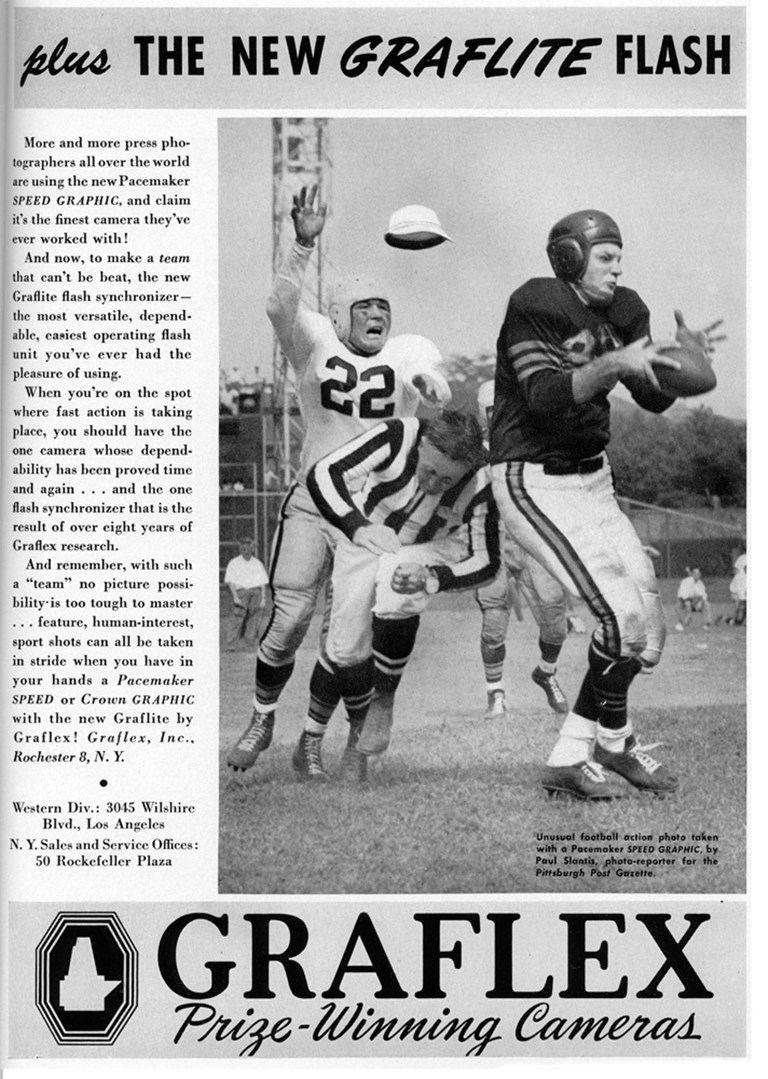 The Pacemaker Speed Graphic plus The New Graflite Flash
More and more press photographers all over the world are using the new Pacemaker SPEED GRAPHIC, and claim it's the finest camera they've ever worked with!
And now, to make a team that can't be beat, the new Graflite flash synchronizer—the most versatile, dependable, easiest operating flash unit you've ever had the please of using.
When you're on the spot where fast action is taking place, you should have the one camera whos dependability has been proved time and again . . and the one flash synchronizer that is the result of over eight years of Graflex research.
And remember, with such a "team" no picture possibility is too tough to master . . . feature, human-interest, sport shots can all be taken in stride when you have in your hands a Pacemaker SPEED or Crown GRAPHIC with the new Graflite by Graflex!
---
---