The Weston Master II with the Weston Invercone
K. Praslowicz
---
---
The Weston Master II with Invercone*. This particular ad was taken from a publication put out in 1950.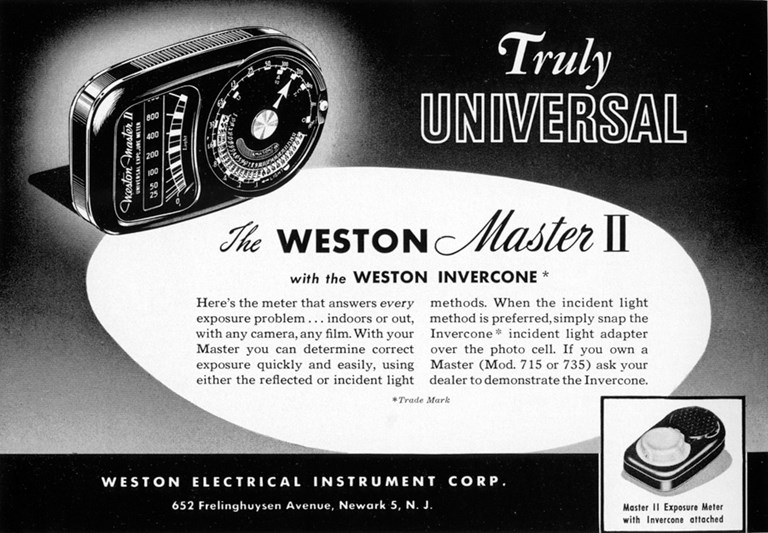 The Weston Master II with the Weston Invercone*
Here's the meter that answers every exposure problem. . . indoors or out, with any camera, any film. With your Master you can determine correct exposure quickly and easily, using either the reflected or incident light methods. When the incident light method is preferred, simply snap the Invercone* incident light adapter over the photo cell. If you own a Master (Mod. 715 or 735) ask your dealer to demonstrate the Invercone.
*Trade Mark
---
---