Zenith City - The Year In Street Photography 2009
K. Praslowicz
---
---
Hi! I don't do as much text blogging as I used to, as most of my efforts have shifted towards video content. Please consider subscribing to my YouTube channel.
View The Channel
All in all, 2009 was a good year for me Street Photography in Duluth. I fulfilled my boyhood dream of owning a Leica M6, I got my first shakedown by the police, and I consumed another 125 rolls of 35mm film. Add those rolls to the 110 I shot in 2008, and I'm getting pretty darn close to getting over the "Your first 10,000 photos are your worst" hump as attributed to the famous Henri-Cartier Bresson quote.
In the dying days of The Decade From Hell, I'm going to share twelve photos taken of the past year on the Streets of The Zenith City.
January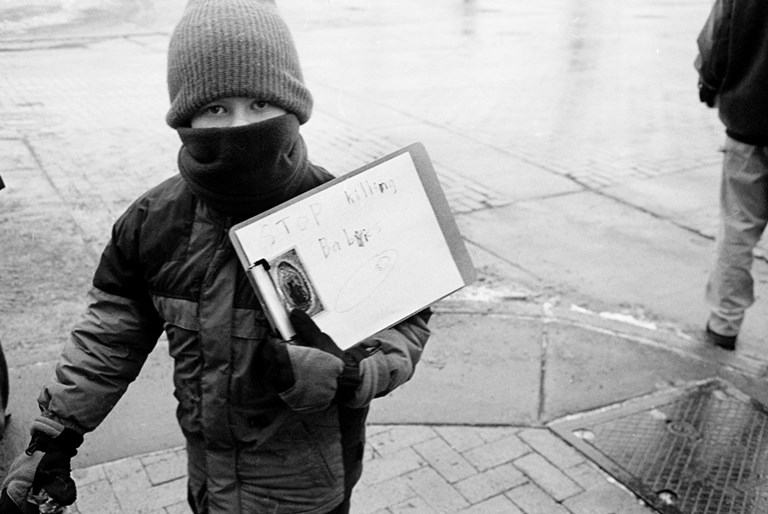 Every year around the anniversary of the Roe vs Wade decision, The Building For Women gets greeted with an anti-abortion protest.
February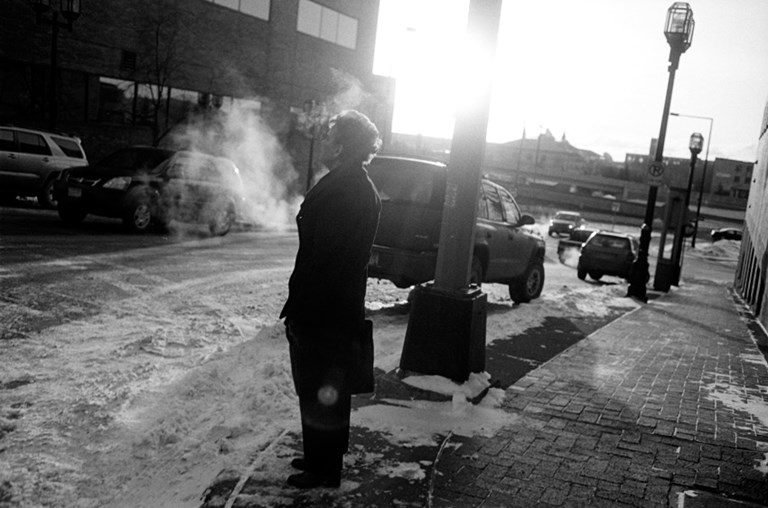 Temperatures have bottomed out. A woman stands on a sidewalk corner on a day that Weather.com lists as Feels Like -22°F.
March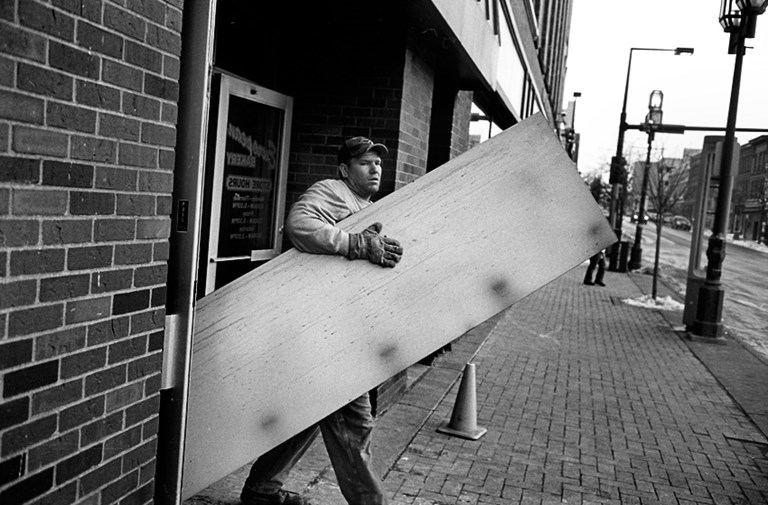 After 95 years in business, The European Bakery closes its door. Here we see a worker removing some wood from the building.
April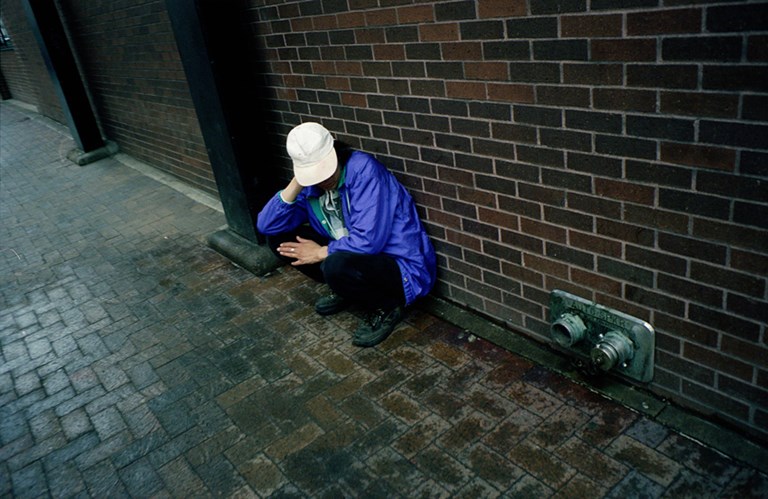 A man in a purple coat waits for a bus to arrive along Superior Street.
May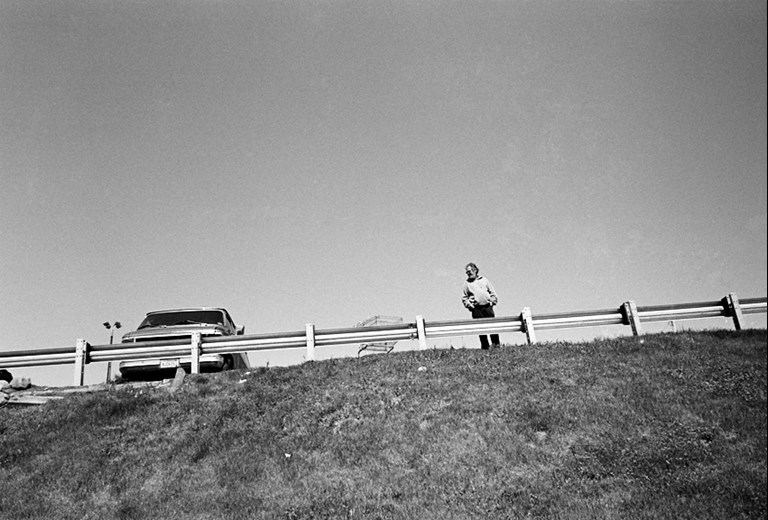 A man stands at a railing near The Plaza's Super One.
June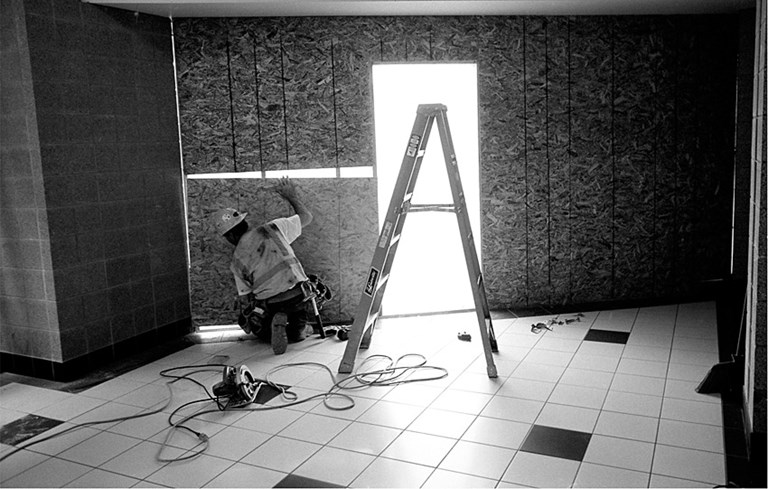 Construction is underway to extend the sky walk system across Lake Avenue.
July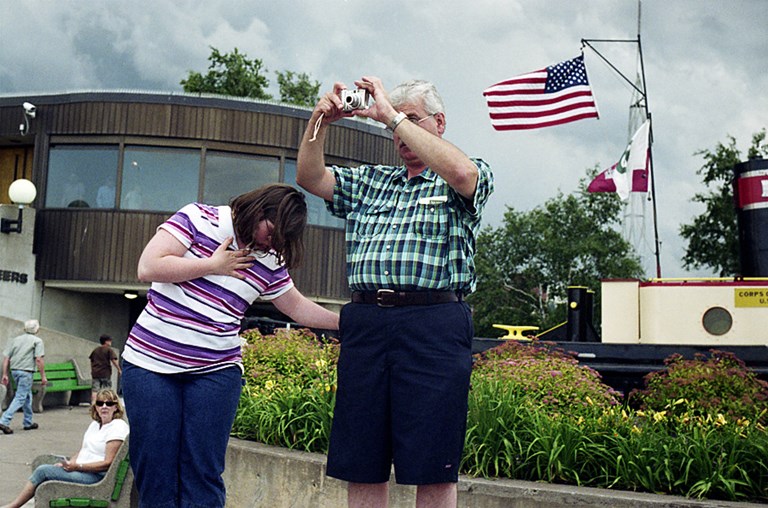 Summer + Canal Park = Tourists.
August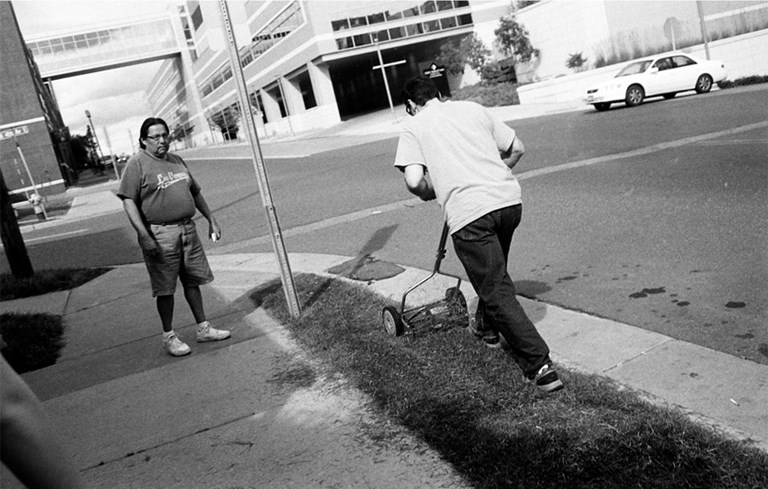 A man mows a small strip of grass with an awesome old-timey lawnmower.
September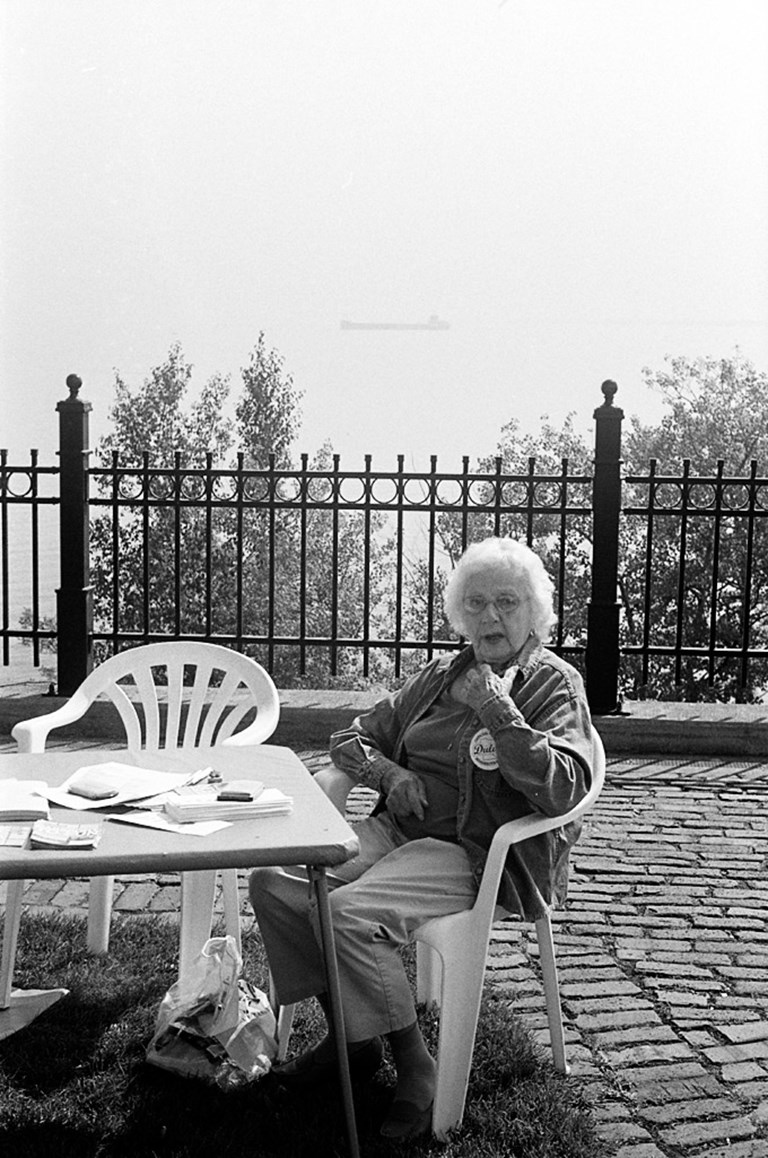 A woman sits in a plastic lawn chair as an intergalactic battle-cruiser floats in the sky behind her. Well, not really. It is actually a huge ore ship on Lake Superior on a very hazy day.
October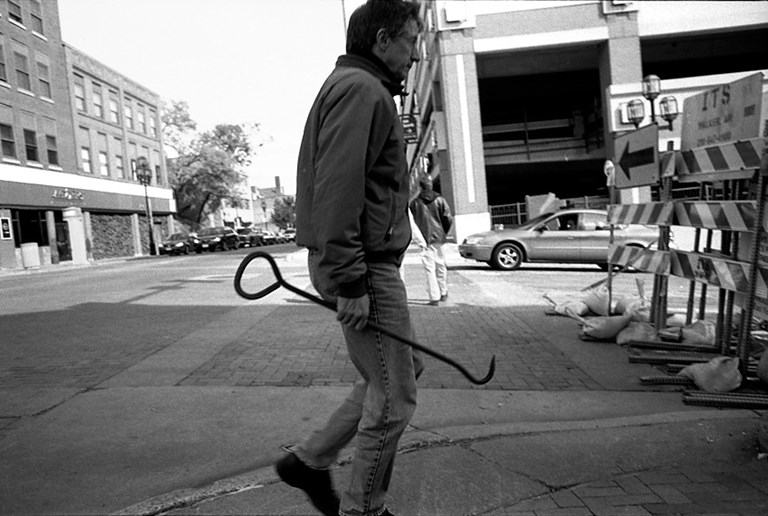 No story. Just a man with a hook. It wasn't even Halloween.
November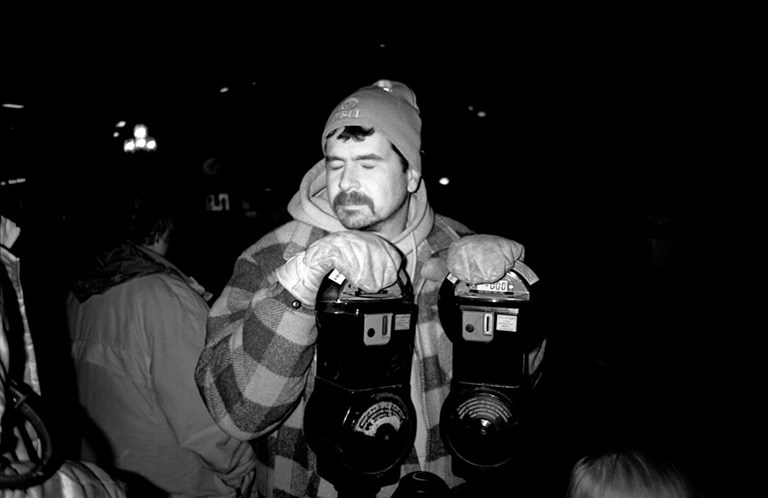 A man holds onto some parking meters during the annual Christmas City of The North Parade.
December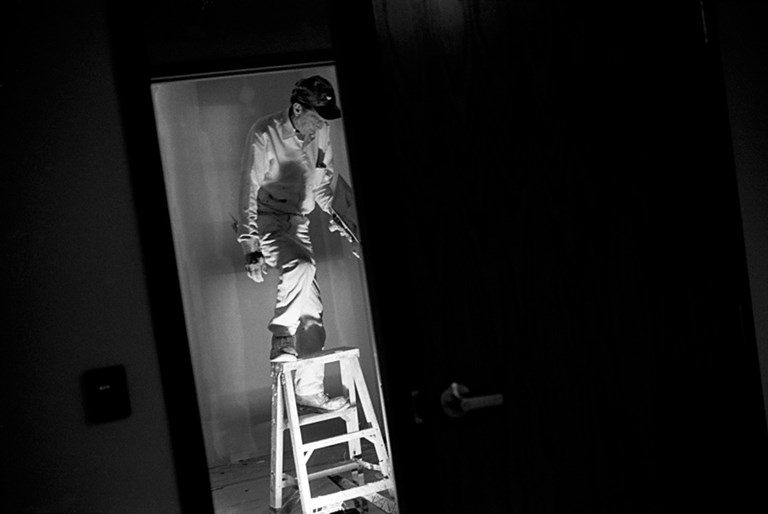 The sky walk expansion over Lake Avenue is open to the public. Yet, some internal construction work is still going on.
---
---