Small World by Martin Parr - A Photo Book I Love
K. Praslowicz
---
---
Hi! I don't do as much text blogging as I used to, as most of my efforts have shifted towards video content. Please consider subscribing to my YouTube channel.
View The Channel
If there is one title in my collection of photography books which I appreciate more than any other, it would have to be Martin Parr's Small World. The characteristic that sets Small World apart from the others is that it the first photography book I have owned that made me laugh out loud more than a few times.
In Small World, Martin Parr shows us the industry of world tourism for what it has become—an endless parade of the strange and hilarious. From a woman getting attacked by the pigeon in Italy, to an awkward moment on Santa's lap in Lapland. From local villagers swarming tourists to buy their trinkets, to family photos being taken in the Las Vegas strip, Parr has covered most of the inhabited globe in Small World. The affects of globalization are very present throughout Parr's photographs as the presence of the tourists give each image a strong sense of semblance with the rest no matter what corner of the globe it was photographed in.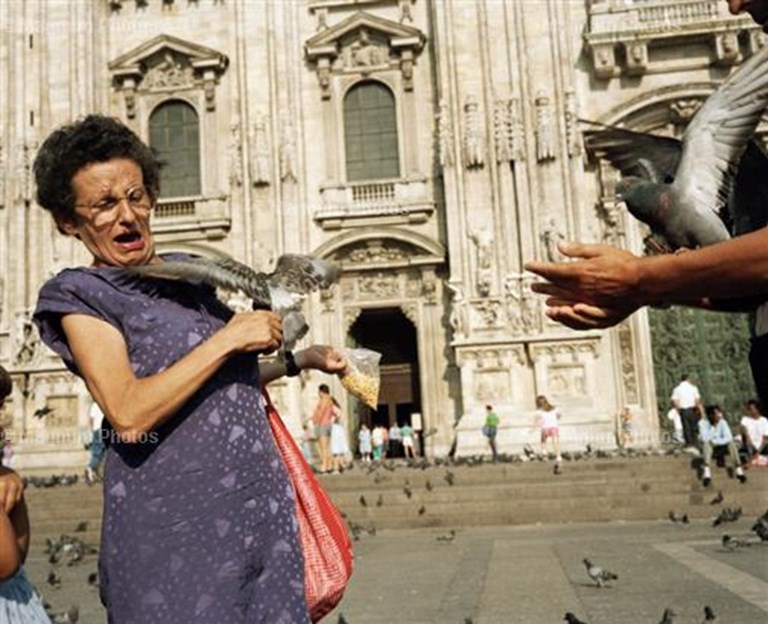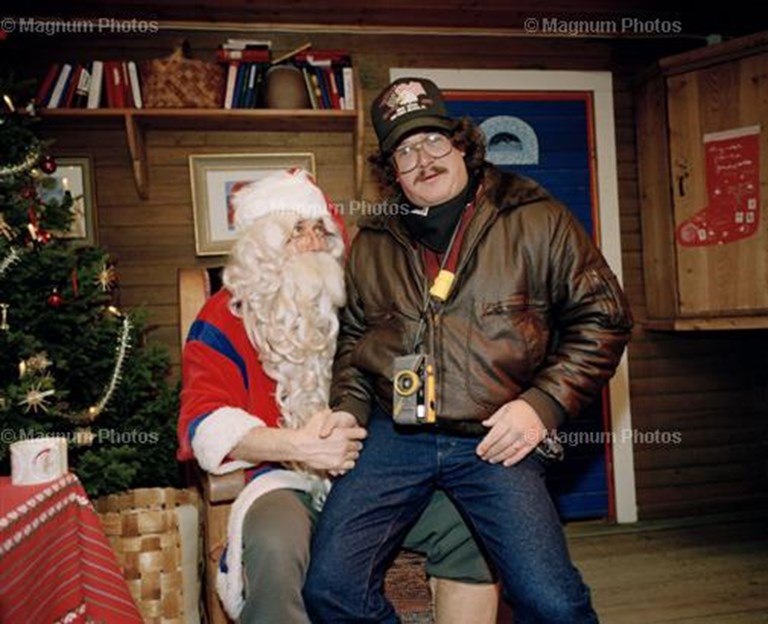 A few things I learned from Small World
It is never the wrong time to use flash.
Many of the images in Small World are shot on bright sunny days, yet most of them still have a a strong frontal lighting from flash use that gives those scenes a feel that is very different from typical sunny day photograph. What would normally be a dark area from a harsh shadow is now illuminated and full of color.
I used this revelation of flash photography his past winter when I shot the 2010 John Beargrease sled dog race. Shooting in Sunny-16 illumination with a full flash really did a lot to change the way those images look. I like the technique!
I don't need exotic subjects to make great photography.
What is more boring and commonplace than tourists? Not much. Yet, Martin Parr has managed to show us just how awesome of a photography subject they can be.
I often read comments on photography forums that state that only beginning street photographers should shoot tourists because they are easy, and can be used to build up some skills before moving onto more serious subjects. What are more serious subjects? Typically depictions of lifestyles which are lower in the social order than that of the photographer's.
Does great documentary photography need to be about serious subjects like poverty and suffering? Not at all. Life in the boring* social circles is just as full of opportunities as any other, you may just have to stare at it a bit differently to notice. Flipping through Small World would be a good first step to help open those eyes up.
Related Links
*I use boring to represent whatever has become commonplace since someone has seen it day in and day out. I think it takes a great deal of work to depict these moments of boredom to the same people who live with them in such a manner that they can see the strangeness of their everyday life. Much more difficult than showing them a photo of a down on their luck individual and saying "Look how sad he looks. I'm glad we aren't that way!"
---
---