Speed Graphics/Press Cameras In Movies: A Visual Guide
K. Praslowicz
---
---
Hi! I don't do as much text blogging as I used to, as most of my efforts have shifted towards video content. Please consider subscribing to my YouTube channel.
View The Channel
I've always held a suspicion that large format press cameras such as the Graflex Speed Graphic are the most widely used prop cameras in cinema. Doing the research for my Photography in Movies and Television series of posts certainly helped me keep that belief. Attempting to create a list of every sighting would be a massive task, but who says I can't try?
This list will most likely never be complete, and currently isn't very big or even near complete, but I'll keep adding the sightings as I come across them. I already have a list of movies to get screen shots from, but I can only have so many Netflix movies out at once. Plus, instead of just fast forwarding through a lot of these movies which I haven't seen, I want to actually watch them.
If you know of any other movies which aren't listed here, mention it in the comments. I'll go hunting for video still and give you credit when I post them. Meanwhile, let us get onto the press cameras in movies.
Band of Brothers (2001)
Box Set @ Amazon
During Episode 7: The Breaking Point a team of war journalists is seen interviewing the men. One of the journalists is using a Speed Graphic.
Back to the Future: Part 2 (1989)
Back To The Future Trilogy @ Amazon
There is a very quick glimpse of a flash pan taking a photo of Biff. Don't blink or you'll miss it.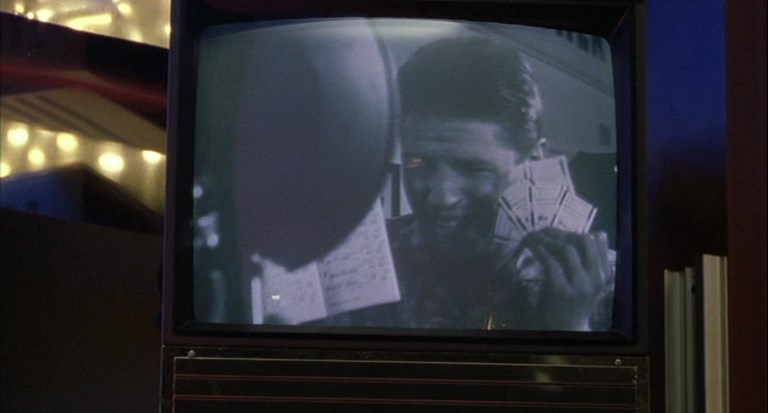 Creature from the Black Lagoon (1954)
Very early in Creature from the Black Lagoon a doctor runs out of his tent with a Speed Graphic to photograph their latest discovery. I'm not quite sure about how the man is framing his scene. He appears to look into the back of the flash pan when he makes his exposure. In a more authentic depiction of how a Speed Graphic is actually used, it is visually obvious that he forgets to flip the dark slide after exposure.
Enemy at The Gates (2001)
Blu-ray @ Amazon
Plenty of Speed Graphics are present during the press meeting at the Soviet headquarters. Would the Russians have had access to this many American cameras during World War II?
Flags of Our Fathers (2006)
DVD @ Amazon
Considering that the plot of Flags of Our Fathers resolves around the people involved in what is probably the most famous photo to ever be taken with a Speed Graphic, you would expect there to be a lot of press cameras in this film. Don't worry, there is.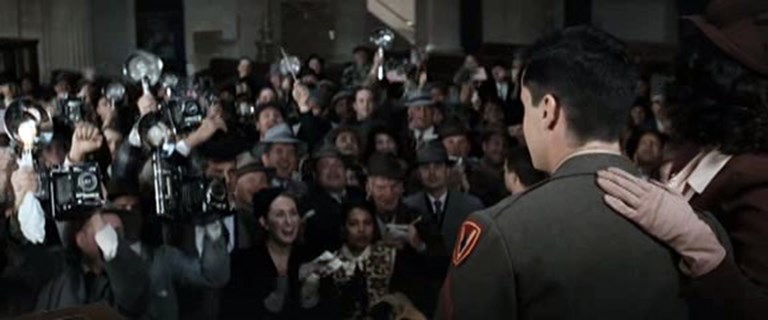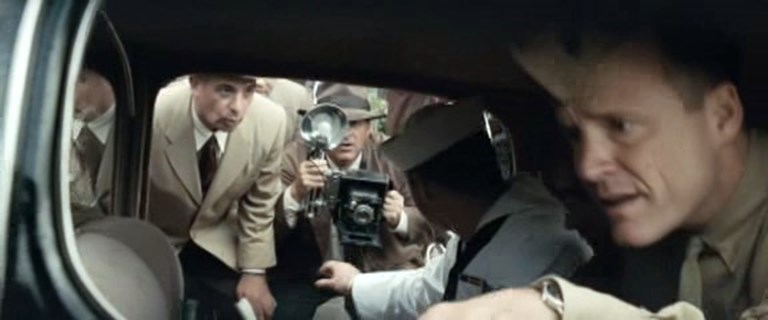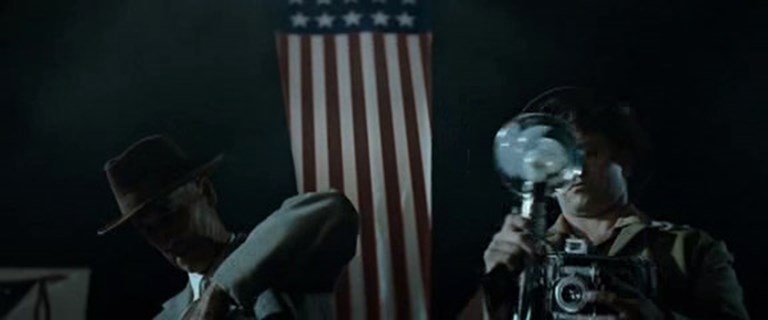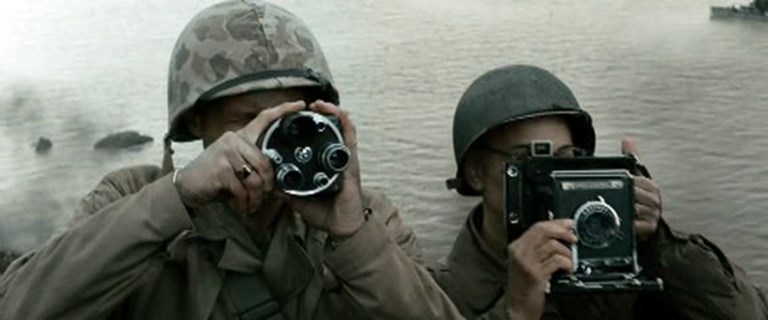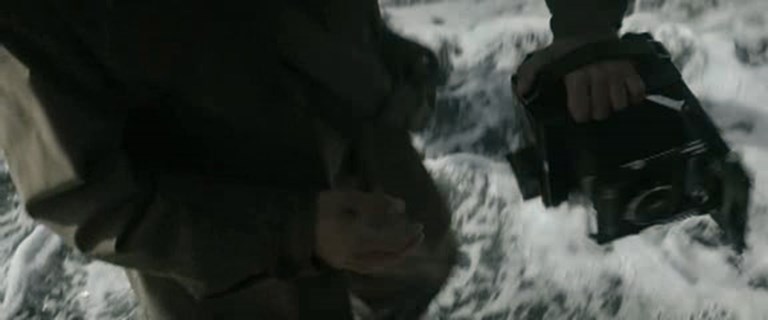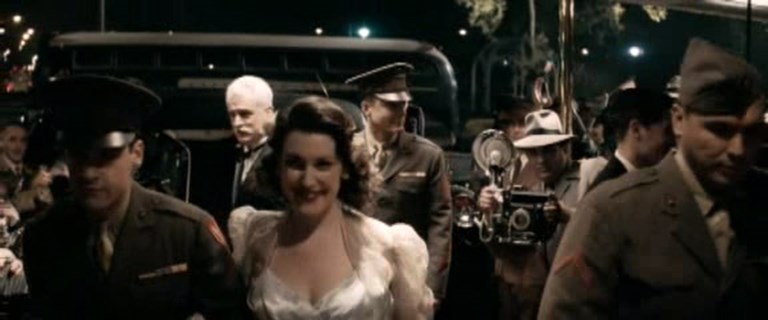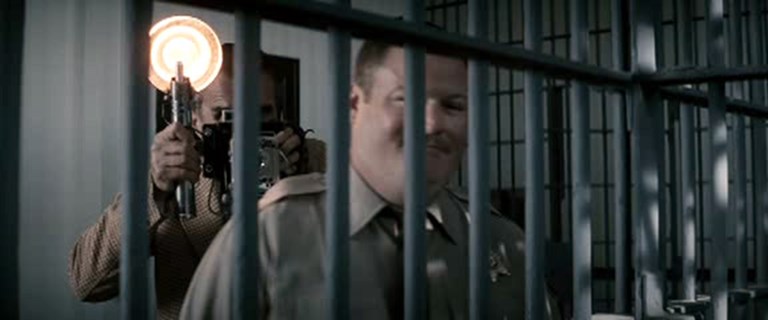 Futurama (2001)
Wait? Isn't Futurama a cartoon? Yes! But that doesn't stop a press camera from making an appearance in the episode Roswell That Ends Well.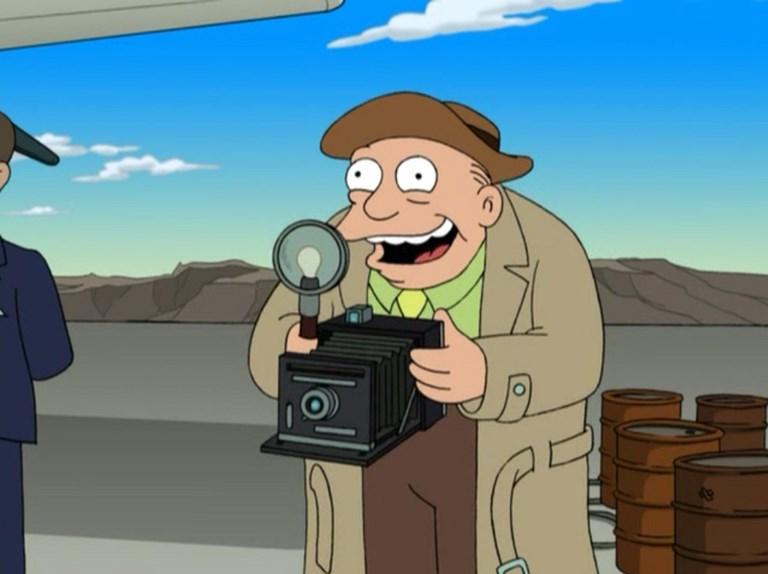 ---
---