Rhinoceros w/ Three Canaries - $85
K. Praslowicz
---
---
I recently enacted on my long held plan to sell off various possessions of mine that I haven't used in five or more years that still hold some sort of value. A little extra cash can always come in handy to fund paper and ink for my new R2880 printer, or be used towards chasing the next magic bullet right?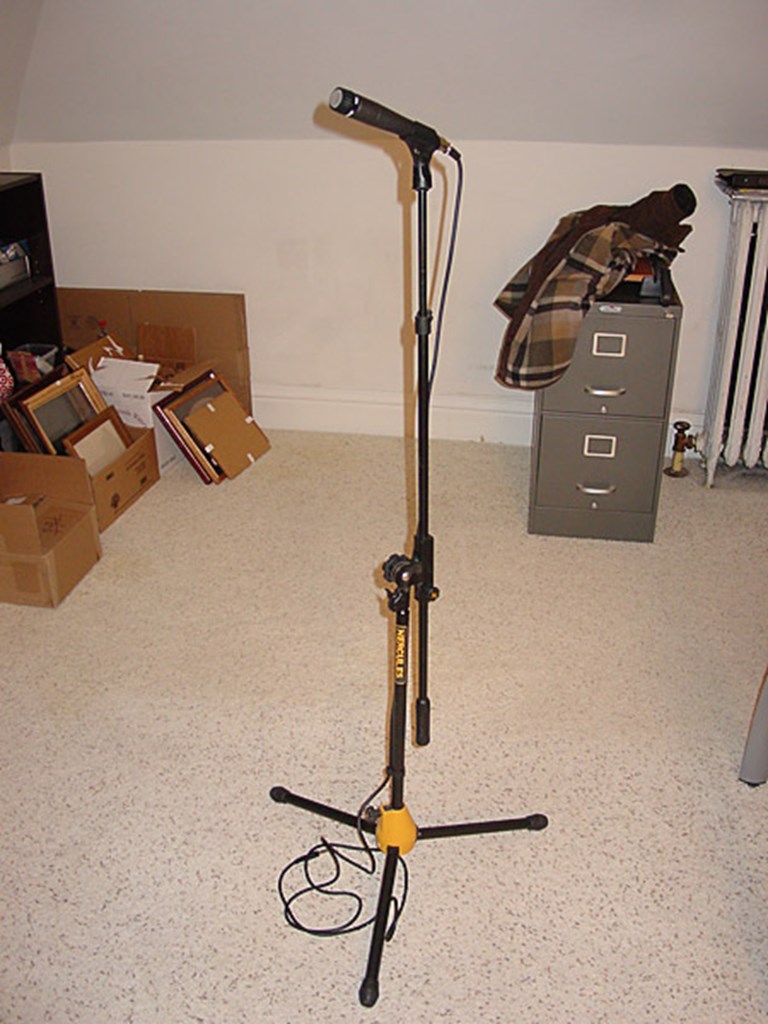 The first item I attempted to separate from my belongings was a Shure SM57 microphone
that I bought a long time ago when I was still into playing guitar and doing home audio recording. We have an active music scene around here, so I listed it on Craigslist so that I wouldn't have to concern myself with shipping fees.
It didn't take long to get the first inquiry.
Subject: Shure SM57 Microphone w/ Boom Stand – $85 (Duluth)
From: Chris Walter
Can you contact me if this item is still available ?
I replied to let him know that the microphone was indeed still available. Twenty-four hours later I got a response.
Subject: RE: Shure SM57 Microphone w/ Boom Stand – $85 (Duluth)
From: Chris Walter

Thanks for the prompt response, I am quite satisfied with the condition .I
am also interested and I will like to make an instant purchase, so kindly
end the advert on Craigslist, I do not mind adding an extra $25 for you to
close the advert on craigslist so that I can be rest assured that I am the
prospective buyer, I would have loved to come take a look but I am a very
busy man I am very sure you understand. I will also want you to know that I
will be paying via Certified Check, and it will be sent to you via courier
service due to the distance. You don't need to bother about the shipment, as
that has been taken care of…… So I will need you to provide me with the
following information to facilitate the mailing of the check.

1. Full Name on the check
2. Address where payment will be sent to not p.o.box (because my courier service does not deliver to p.o box)
3. City
4. State
5. Zip Code
6. Phone Number

Once again, I will like to remind you that you
will not be responsible for shipping as I will have my mover come over as
soon as you have cashed the check .

Have a nice day.
Sonofbitch. That reply is about as generic as a photo of Horseshoe Bend. It is obvious that Chris is a scammer. I figured it would be fun to reply, except make the message being in regards to a different, completely fictional listing.
Subject: Re: Rhinoceros w/ Three Canaries – $85
To: Chris Walter

Christopher,

There has been some changes with the products in question which I feel will require you
to make a decision if you still want it or not.

Being the ornery beasts that they are, the Rhinoceros got a little crazy last night. It
got itself all worked up in a tizzy and started stampeding around my apartment. During
its wrath it actually ATE all three of the Canaries that were part of this listing.

We took the Rhinoceros to the vet to see if there was any hope for the canaries. There
wasn't, unless you'd like to receive your canaries in the same condition of the first
baboon in The Fly that Jeff Goldblum sent though his teleporter.

However, the vet also determined that the source of the Rhinoceros's rage was because it
is pregnant! How Joyous! So, considering that you'll be receiving two Rhinoceros instead
of one, I am willing to sell it to you at the same price of $85. That is, if you feel
that one baby rhinoceros is equal in value to three live canaries. I'd make your decision
quickly as the shipping cost will only go up as the baby rhino develops.
I've haven't heard back from Chris yet. I'm assuming his Paris apartment is too small for two rhinos. Anyone in need of a pregnant rhinoceros?
---
---