Found Photograph Found Again
K. Praslowicz
---
---
Back in December 2009 I wrote a post sharing a few recent anonymous photographs I had recently purchased. One of the photos in that set was this one of a woman looking at a swan.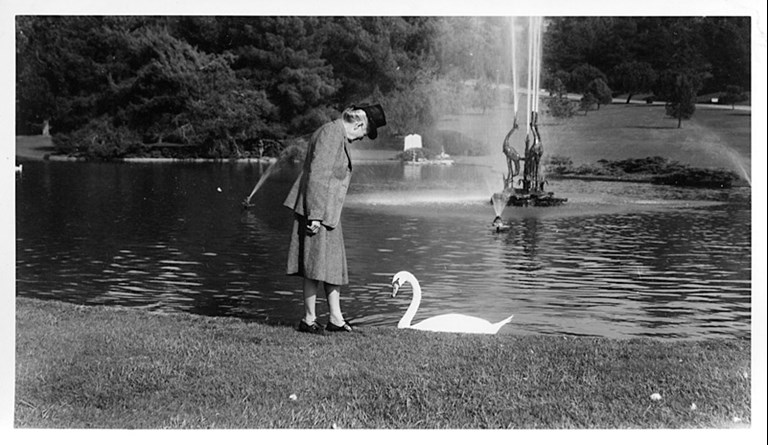 This past weekend I received the following comment from Freddie Rios about the photograph.
Hello, I know this was posted 2 years ago, but I justed wanted to tell you that the photo titled "A woman inspects a swan" from your collection is located in Glendale, CA not far from my home in Los Angeles. It is located at a memorial park called Forest Lawn Memorial Park. It is part of a chain of cemeteries around southern California that is privately owned.

http://en.wikipedia.org/wiki/Forest_Lawn_Memorial_Park_(Glendale)

If you enter these coordinates into Google maps "34.125443,-118.253134," then use the street view option, you should be able to see the fountain depicted in your found photo.

I worked at the Hollywood hills location from around 2002-2005, and the cemeteries have been part of my life growing up, family, and friends being interred there. I hope you enjoyed this tidbit as I have enjoyed what you share with us. Thanks.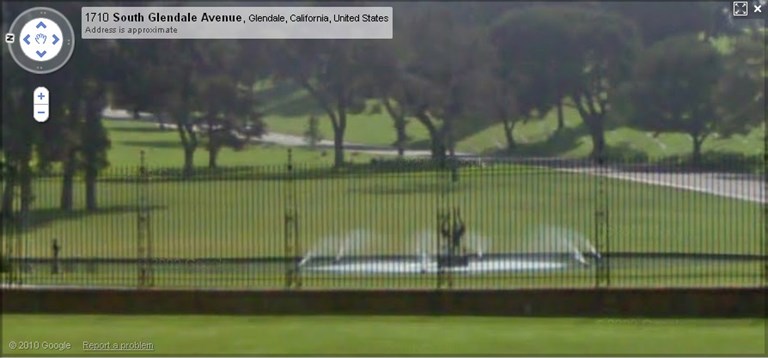 Awesome. This is why I love the Internet.
---
---