Rephotography in Duluth: Stephen Shore
K. Praslowicz
---
---
Hi! I don't do as much text blogging as I used to, as most of my efforts have shifted towards video content. Please consider subscribing to my YouTube channel.
View The Channel
In mid-December I received a copy of Stephen Shore's photography book Uncommon Places. I took immediate note that the second and third photographs in the book were both taken on July 9th, 1973 in Ashland Wisconsin and Ironwood Michigan.
For those of you who don't have a keen understanding of Great Lakes geography, Ironwood is roughly 100 miles away from Duluth, and Ashland is about midway between the two. I made a remark inside my brain that the only reason he would be in both those towns on the the same day was because he was either driving to or from Duluth. I continued flipping through the book until I hit page thirty-five.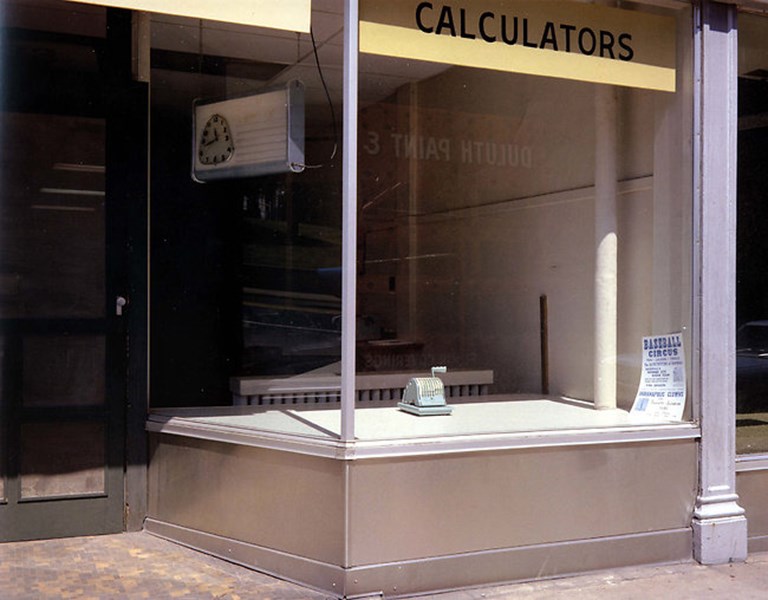 Two days later he was in the Zenith City. That rascal Shore was on his way!
Thanks to Stephen Shore using the very verbose Stephen Shore method of titling images, I immediately knew this photograph would be a candidate for rephotography with minimal effort.
First Street
The most obvious clue for finding the location of Shore's photograph was the part of the title that says First Street. I work on first street. I photograph on first street almost daily. Shore was in my turf. Now to find his tripod holes.
The first thing I did was to cruise all the store fronts on first street via Google street view to make a list of locations to go visually inspect. There were several candidates which still had similar glass windows leading up to the entryway, but none had the fat pillar as seen near the edge of the Shore photograph.
I really hadn't expected the store front to not have been remodeled since 1973, so I wasn't very confident with what I was finding on street view.
Finding J.J. Summers Agency
I then made a deeper attempt to locate where J.J. Summers Agency was to get a better idea of where to look. A quick post about the location on our local community blog started turning up some leads.
"I think it was on the upper side of first street between 3rd and 4th avenue west, just west of the the old Pioneer Bowling Lanes (?)"
After that comment I quickly went to that block in street view and a building with modern looking frontage and some strikingly familiar columns.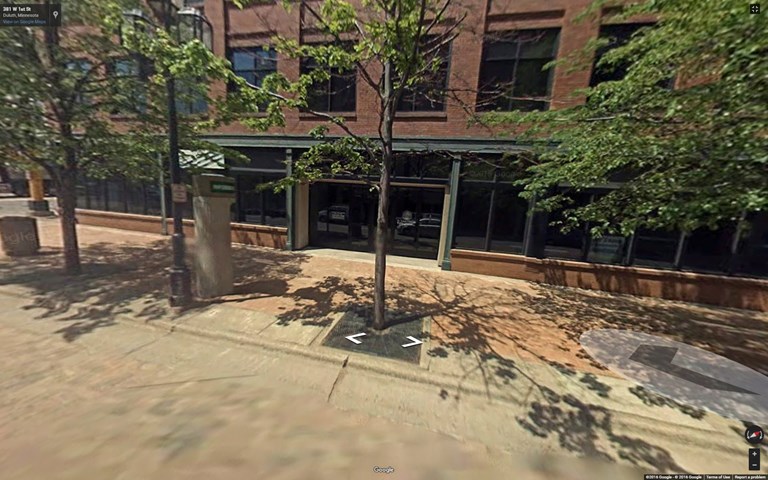 The next day a commenter with a 1965 city directory unloaded the exact address which was exactly where my street view screen shot was taken from.
"Summers J J Agency Paul J Lyons Mgr Business Machs 333 W. 1st St."
The Rephotographed Photo
I took a stroll to the location the next day. Much like in my Tom Arndt rephotographing experience, it seems that Shore was again using a much wider lens that I had with me. I made the exposure anyways and reflected on just how awesome the Internet is for information gathering. What might have taken me days of detective work twenty years ago, I managed to figure out with a blog post while never leaving my desk.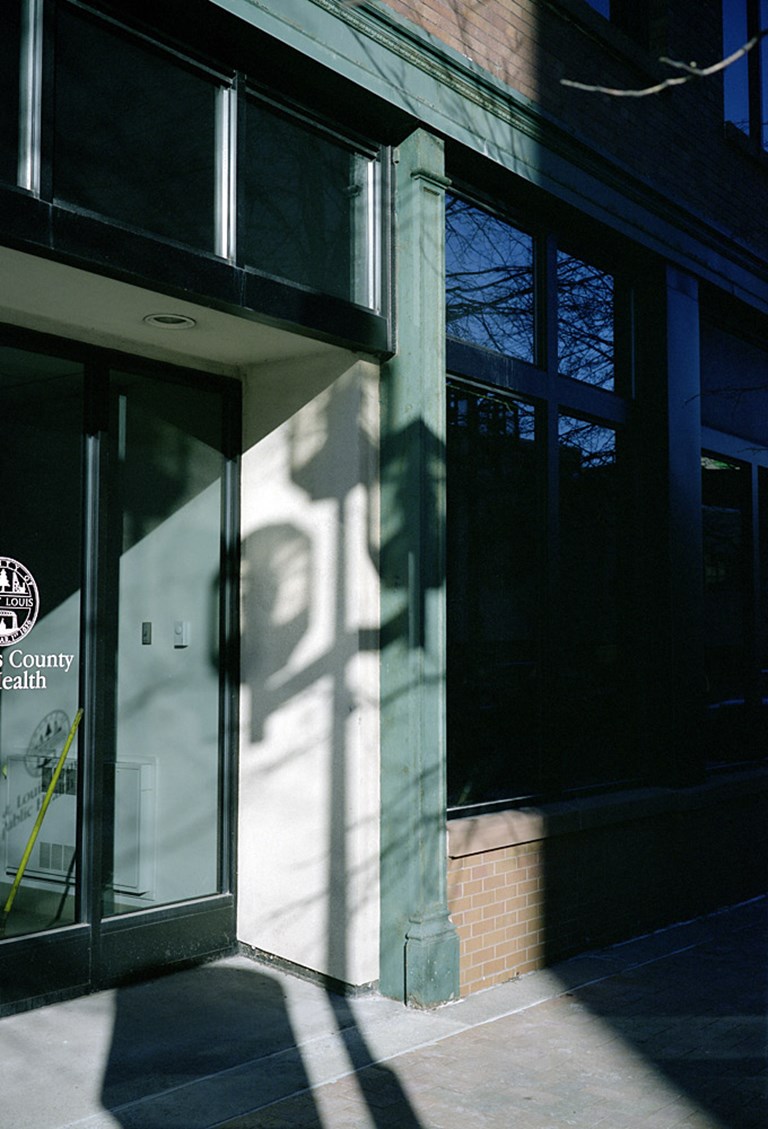 Romanticizing
The first commenter at Perfect Duluth Day about the location of the J.J. Summers Agency also included the following bit of information.
"I think there was a camera store next door."
Now this I really like. I like to imagine that Shore had gone to the camera store to drop off his film from Ironwood & Ashland for processing, and the shop next door caught his eye. No need to go hunting for an elaborate location—it just happened to be right there in front of him as he went to run an errand.
Back To Ashland?
Towards the end of Uncommon Places there is a copy of Shore's exposure log for July 9th, 1973—the day he passed through Ashland a mere sixty-eight miles from where I sit. There are notes for nine exposures being made. I believe I've seen at least four or five of the images he made in Ashland out on the web. Seven of those nine exposures were made along 2nd Street. Now I can't help but think…Stephen Shore rephotography day trip?
Update 2015
Seems that since I made this post, Brittany Marcoux came and did a rephotograph that is much more honest to Stephen Shore's Duluth Photo.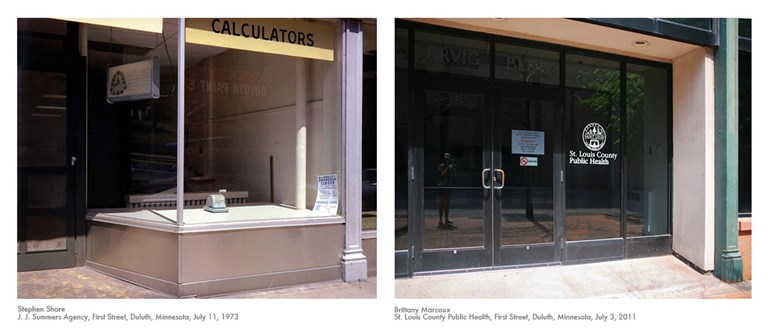 Additional Stephen Shore Street View Rephotography
Bay Theater: Shore vs Google
Anderson Heating: Shore vs Google
Ashland: Shore vs Google
More Shore
---
---