Dead Deer, Dead Fish, And An Iron Lung
K. Praslowicz
---
---
Time again for my beloved random showing of anonymous photographs by unknown photographers.
Dead Deer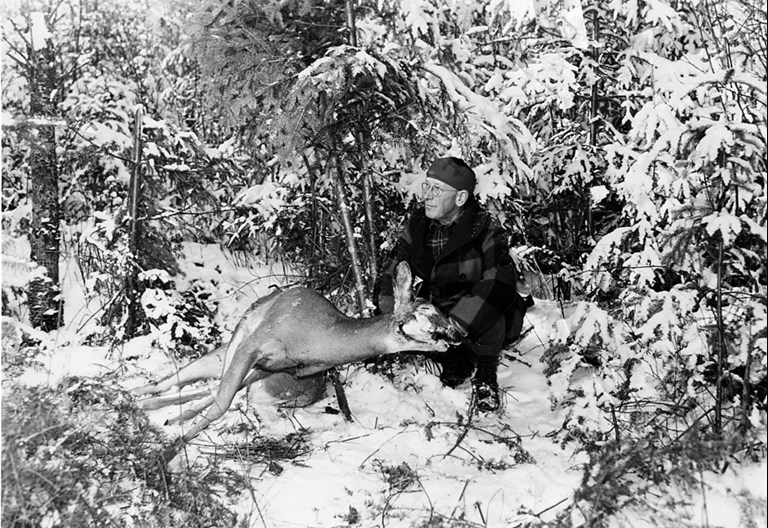 The first photograph is off a silver gelatin print that I recently added to my permanent collection.
Being of American Northwoods decent, photographs of a hunter holding up the head of their latest kill is nothing out of the ordinary. What caught me about this one though is how the photographer appears to be sneaking in on someone else's photograph. Image quality screams large format, and the lighting appears to be with a flash. Just like I'd do in this situation.
Dead Fish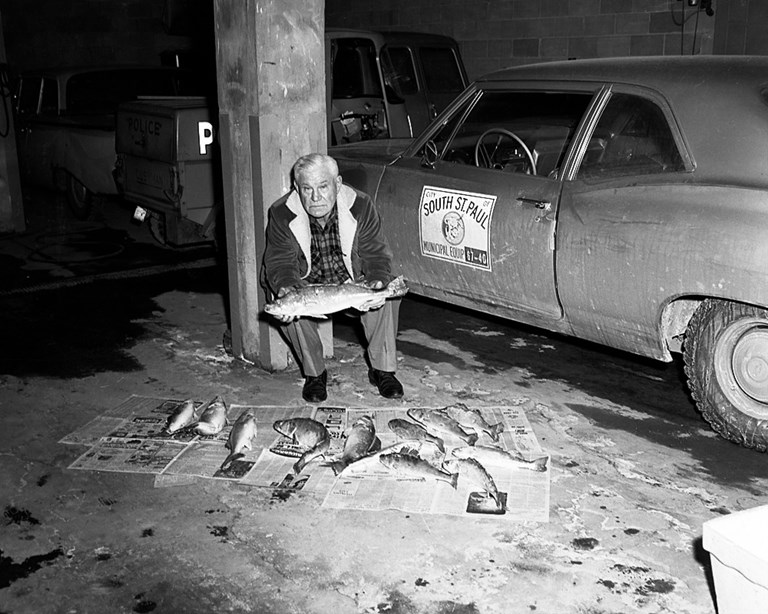 I don't actually own any of the original materials from this image. It came from a 4×5 negative given to me to print by fellow photographer Nate Lindstrom. I had to give the negative back, but now I have a nice digital file to make plenty of bootleg copies with.
The side of the car reads as follows:
City of South St. Paul. Municipal Equip. 67-40.
An Iron Lung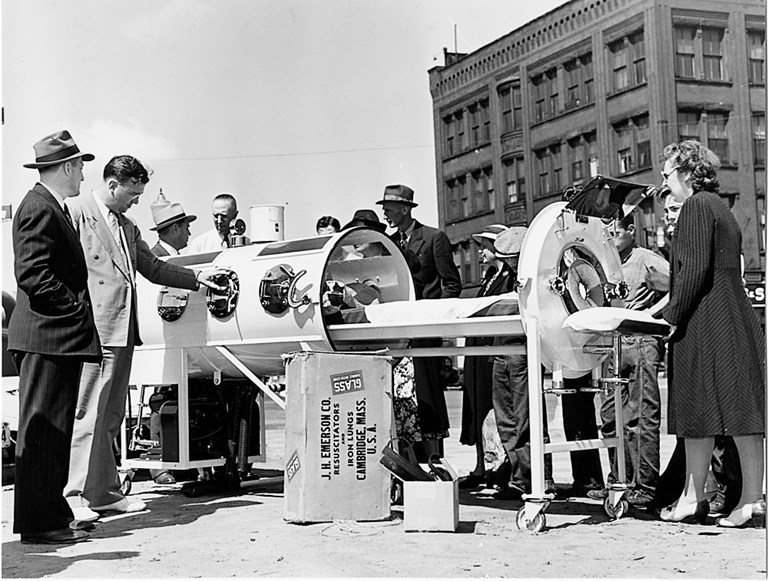 Another silver gelatin print recently added to my collection. This one shows what appears to be an outdoors demonstration of an Iron Lung.
The box in front of the iron lung reads as follows:
J.J Emerson Co. Resuscitators and Iron Lungs. Cambridge, MASS. U.S.A.
---
---