A Marathon of Photography
K. Praslowicz
---
---
Hi! I don't do as much text blogging as I used to, as most of my efforts have shifted towards video content. Please consider subscribing to my YouTube channel.
View The Channel
Four days from now is the running of the 35th annual Grandma's Marathon, and I've been preparing for it.
"You're going to run a marathon?!"
Hell no! Bleeding nipples and uncontrollably emptying my bowels into my pants due to sheer exhaustion is not my idea of fun or pleasure. However, watching a few thousand people run these risks while a New York City-ish density of people cheers them on sure as hell gets my street photography blood pumping.
This year I'm setting myself a special marathon goal — to successfully complete a marathon of medium format film consumption. One day. One 26.2 mile footrace. One Camera. 26 (or more) rolls of 220 sized film exposed.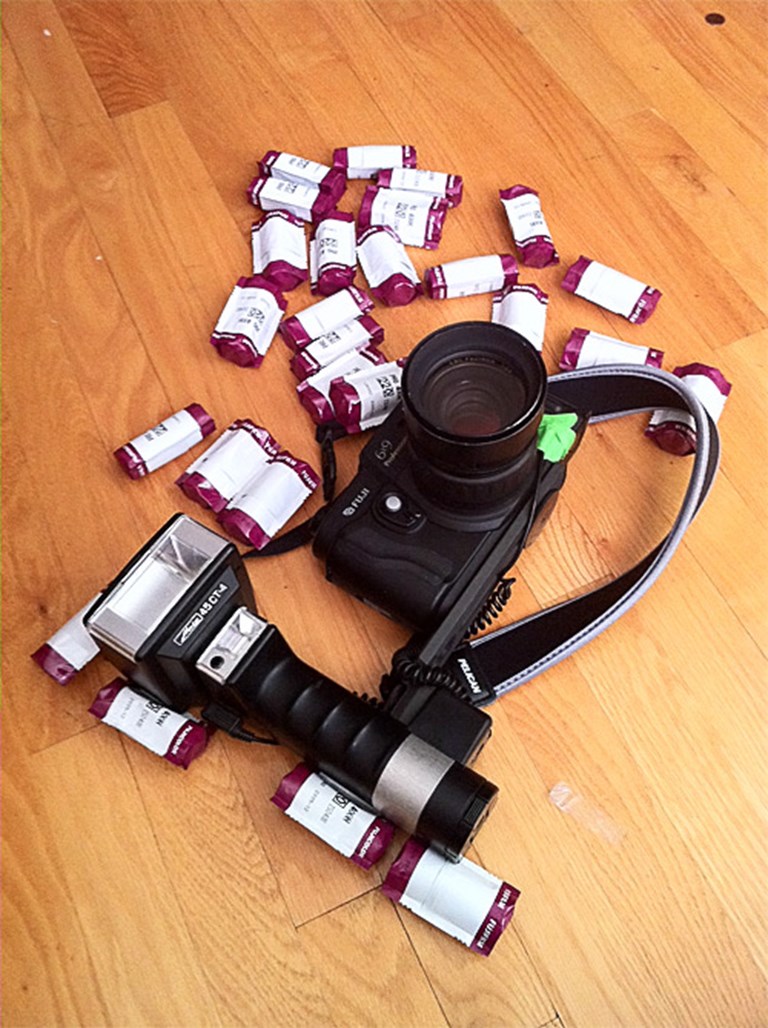 Should be a blast. I am anticipating spending eight or more hours on my feet shooting. I can't wait to see the face of whoever is working at my local lab come Monday when I walk in and drop a freezer bag full of exposed film for them to process. They always seem to be a little shocked if I bring three or four in at a time.
---
---