They Just Keep Getting Bigger
K. Praslowicz
---
---
Hi! I don't do as much text blogging as I used to, as most of my efforts have shifted towards video content. Please consider subscribing to my YouTube channel.
View The Channel
As you may have noticed, the posting frequency on this blog has slowed down dramatically over the past few months. Don't worry, I haven't given up. I just started to feel that instead of trying to be a blogger who photographs, I should focus more on being a photographer who has a blog. Writing posts of any length is a terrible slow and painful process for me. I figure that instead of spending several hours every weekend hamming away on posts I never actually finish writing, I'd be better off just going out and shooting.
It seems to be working.
Since sometime in September I haven't done much of traditional street photography. Instead I've been focusing on shooting large format environmental portraiture. Photographs influenced by the type of moments I'd be looking for if I were out street shooting, yet with a more controlled hand on the composition.
So far I'm finding this switch to be bliss. I've never been so satisfied with the work I've been creating as I have these last few months, and I've been getting a massive waves of positive feedback on the body of work. Shooting this way also adds a great facet to my photography that rarely appears while shooting candidly — actually connecting with people.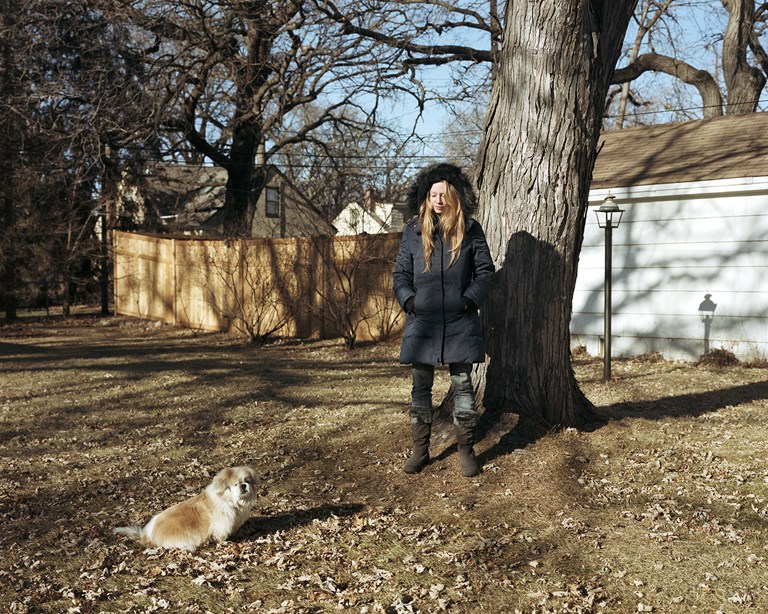 I've been happily using my 4×5 camera to shoot these portraits, but then a perfect storm of photography hit me right in the face.
1) I was given an old Korona 8×10 camera.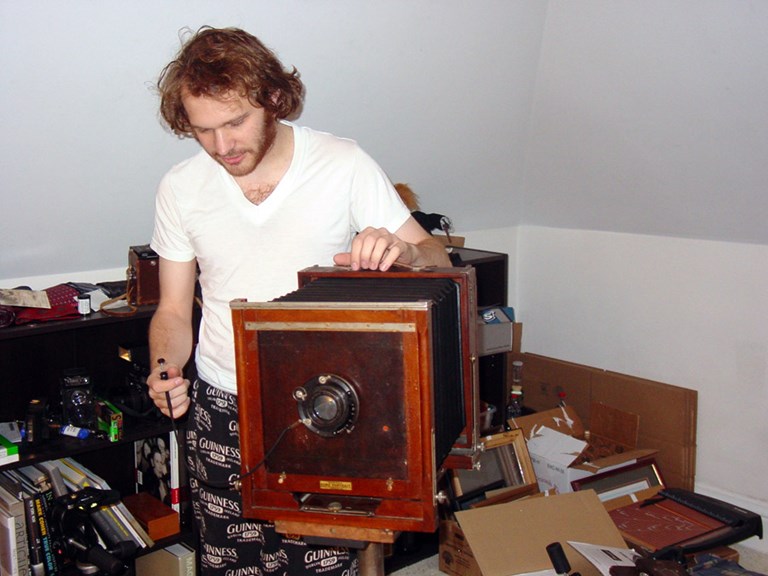 2) I found a Jobo CPE-2 at a thrift store for $30.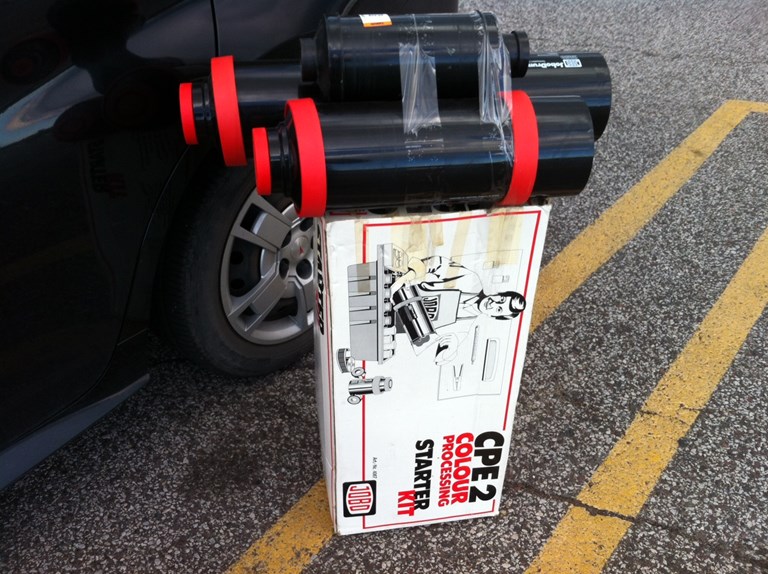 3) A kind man who I met one night in Minneapolis gave me 15 sheets of expired 8×10 color film he never expected to use.
So I thought to myself. "Hey, I only have $30 invested into this system. I wonder what would happen if I used that old film in that old camera, and see if I can develop them with the Jobo I just got?"
I think I kind of now understand how a largemouth bass feels the moment an angler sets the hook and he is ripped away from the only world he's ever known.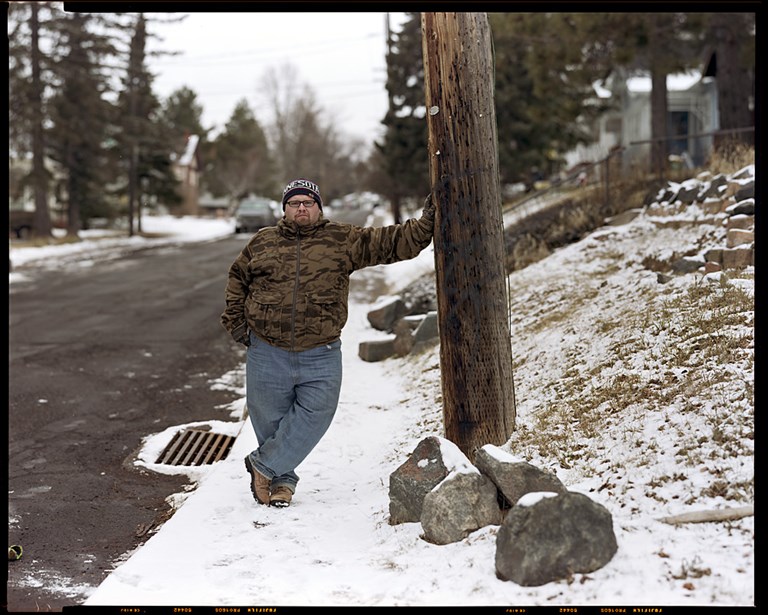 Now, while the photos from the 4×5 look absolutely amazing, the images coming out of the 8×10 are just something else. This is photography with the volume set to 11. The camera is heavy and physically demanding to use. The film is expensive and I can only take a few exposures out with me at a time. But I'll be damned if it doesn't just feel right.
So that is my quick summary of where I am at so far in 2012. Year of the 8×10. Also, the new Alcest album Les Voyages de L'Âme is pretty awesome. Go check it out.
---
---