Trying My Hand at Disaster Photography
K. Praslowicz
---
---
Hi! I don't do as much text blogging as I used to, as most of my efforts have shifted towards video content. Please consider subscribing to my YouTube channel.
View The Channel
Last week I placed an order for Richard Misrach's book 1991. When I originally came across this body of work I was struck at just how beautiful I thought the images were, then, given my current obsession with using an 8×10 camera, was intrigued that the whole series was of one single disaster, shot on 8×10.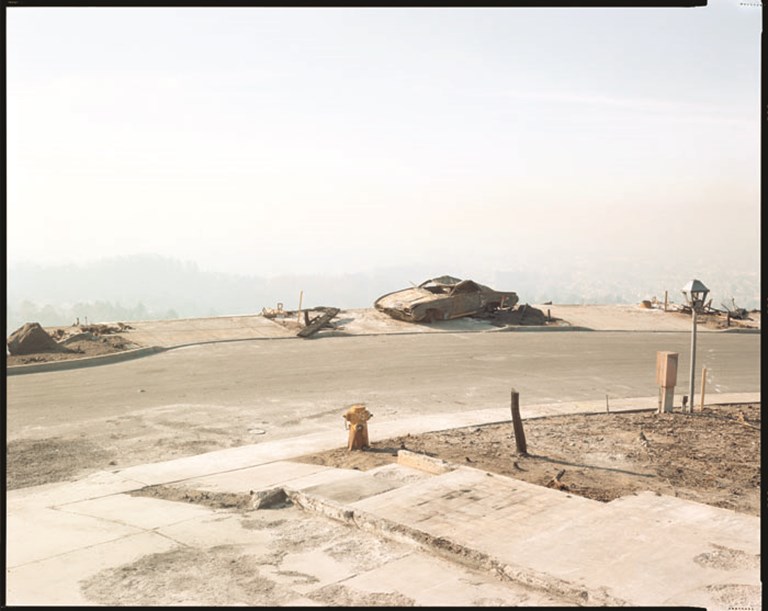 Since I've found this Misrach's body of work, I've been debating with myself internally on if the right set of events were to happen, would I be prepared as a photographer to suddenly dump hundreds of dollars of expensive 8×10 film on shooting it over a very short period of time? Or would I just fall back to a smaller format which would allow me to take a lot more photos of the incident? I've also been telling myself "Hey! Maybe you should keep like 30-40 sheets on hand marked for use in some unforeseen once in a lifetime situation!"
I had last had that thought last week a few days before this year's running of Grandma's Marathon. I had been telling myself all year that I wasn't going to hold back much with the 8×10 that day and try to do a bunch of portraits of exhausted runners right after they finished the race. Bloody nipples, shat pants, people right on the verge of collapsing. That sort of thing. I assessed my current 8×10 film stash a few days before and only had about twenty or so sheets left on hand. I got my gear ready and hid it in a building downtown ready to blow through most of what I had on hand.
The day of the race came, and I had absolutely no want or desire to go use up my film on it. I stayed at home all during the event and picked my gear up the next day.
It was almost as if the photography Gods had intervened and made me not shoot the race so that my stash could remain good and fat for the liquid hell looming on the horizon. A few days later on the Summer Solstice when POW, we get nailed by a once in a hundred years flooding event.
Trial by fire (or water I guess in this case) for the aforementioned question. I grabbed my 8×10 rig and plodded out into the liquid hell. Over the past two days I've exposed a mere fifteen sheets of film on the aftermath. In the midst of the thousands of incredible photos of the situation flooding the Internet, that may not seem like much. But damn, if those weren't the fifteen most exhausting, surreal, depressing and yet exciting photos photos I've ever taken. If the results turn out as I'm expecting, I'll have had no regrets of not grabbing a smaller camera that would have let me taken hundreds of photos. There is something about trudging through swamped out urban areas with forty pounds of gear that a photographer really sit and consider the composition and impact of every photo taken.
I'm not sure how long it will take me to scan and post process all of these, but I don't expect to wait twenty years like Misrach. I just keep having terrible thoughts that some new light lee developed and they've all been ruined or something. Far too many people have cashed the terrible check needed to make these images.
---
---