Raiding the Archives 5: Winter Walk to Uncle Harvey's Mausoleum
K. Praslowicz
---
---
So, remember last year when I did those posts where I'd just pull a random roll out of my archive, scan a few photos off them and just talk about what I remember about it? That was fun! I should do it some more!
This time around though I'm not pulling a roll out at random. See, the other day I was walking around though an area of town that has reaching the end of construction that has been going on for a few years now. Part of the new construction is a nice, brand new set of public restrooms. Seeing these restrooms triggered a memory of taking a rather unexciting snapshot of the doors of the restrooms that used to stand there.
Strange enough, I seem to very actively recall thinking that I should just take a quick photo of those restrooms. The design was quite dated, and I didn't expect them to be around much longer. Seems I was right.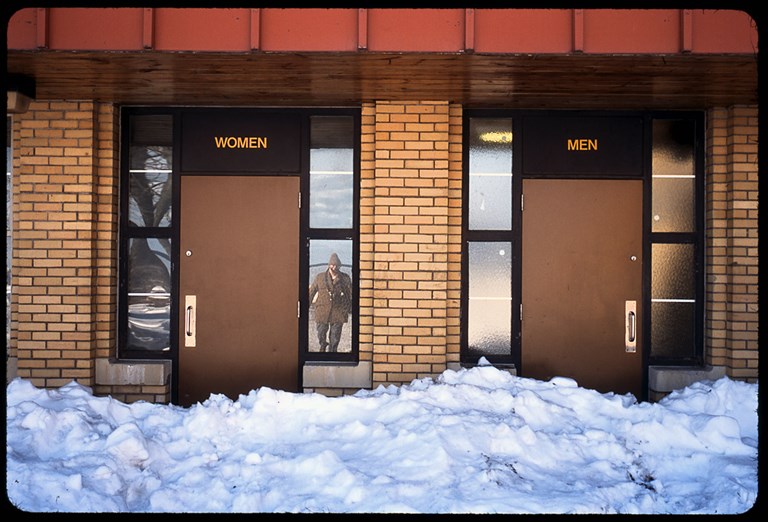 Any ways, the images from this archive raid comes from a sunny after noon during the 2008/2009 winter where two of my friends managed to contact me about just walking around and taking some pictures at the same time. We all met up at my apartment, and walked to Uncle Harvey's Mausoleum and back.
It was a rather nice day for the middle of winter, and this year Lake Superior had a very nice thick layer of smooth ice extending far out into the bay that we could walk on.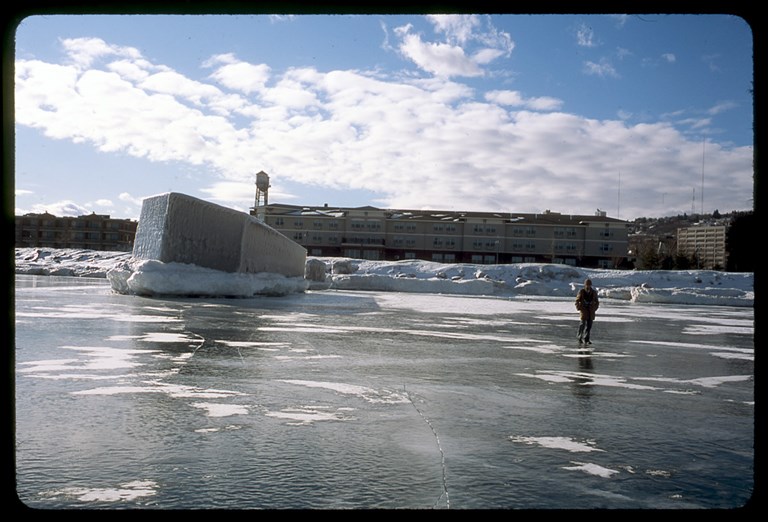 Unlike 99% of every other photo I've ever taken with 35mm film, this day I loaded my camera with a roll of slide film. Even though the casual snapshots on them are only a mere four years old, there is still something incredibly romantic about flipping though a pile of mounted slides and holding them up to the light to view each one. Almost, kinda, sorta the same experience as looking through my grandfather's Kodachromes from the 1950s.
All photos taken with Leica M3 with Leica Summaron 35mm f2.8 on Fuji Provia 100F if I recall properly.
---
---