Greysolon Plaza: Ten Years Ago
K. Praslowicz
---
---
Hi! I don't do as much text blogging as I used to, as most of my efforts have shifted towards video content. Please consider subscribing to my YouTube channel.
View The Channel
For a few months after I bought my first 4×5 camera I actually did that thing where I kept notes. Shutter speed, aperture, film type, exposure date, etc… I'd write all this info on a mailing label and stick it on the sleeve that the negative was filed in. Then I'd make a little 4×5 contact print, scan it and save the file on my web server as well. Anyways, this habit didn't last very long, but those files still exist buried deep on my server. I was poking around on my web server in late December and came across this seeming innocent photograph of The Greysolon Plaza building – one of my very first images made with a large format camera.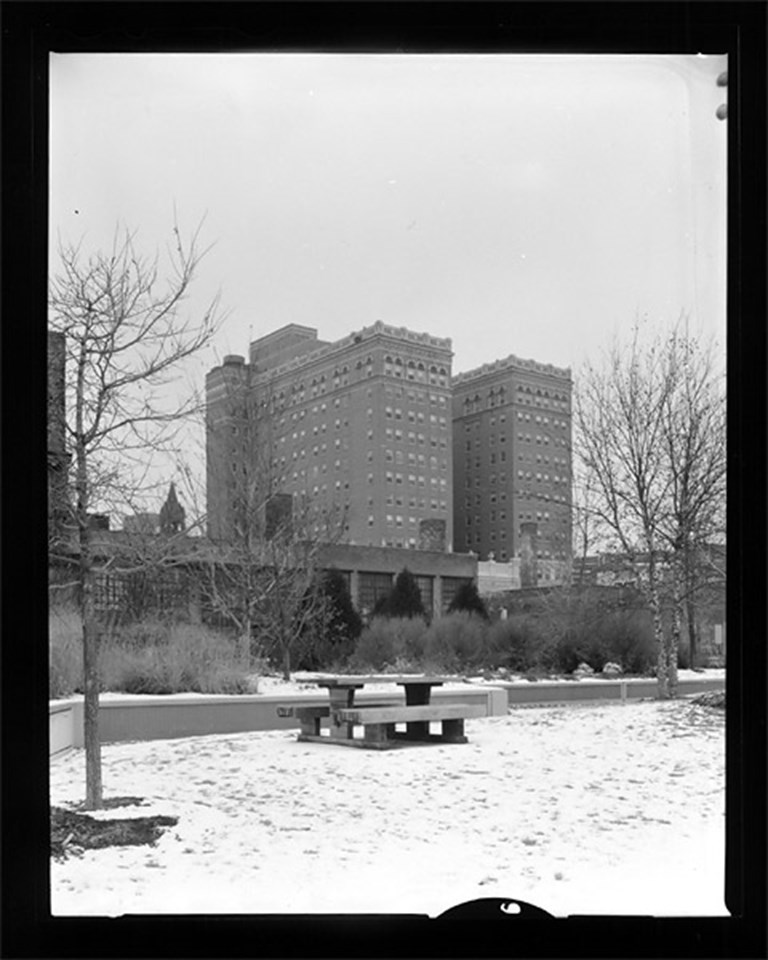 So the image, nothing amazing. But what kind of took me by surprise was the date. January 31st, 2003. So doing this type of photography for ten years really kind of unexpectedly snuck up on me. Has it really been that long? Wild. The ten year anniversary of making that image was only a month away, so I set an alarm on my phone to remind me to go back to that same shot and rephotograph it on January 31st 2013 to see how much things have changed in the past decade.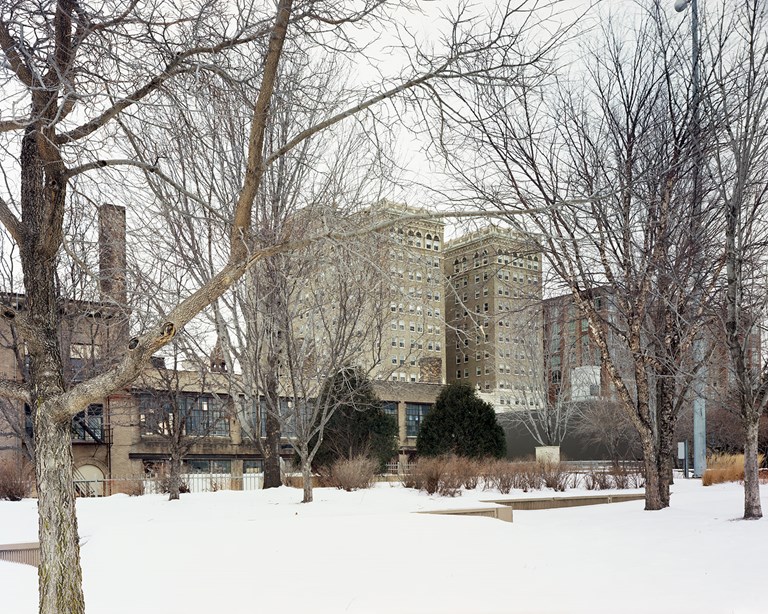 Well there we go. The trees got a heck of a lot bigger, and a new building grew next door. Suppose I'll have to mark my calendar for January 31st, 2023.
---
---