"Duluth artist Kip Praslowicz re-imagines the concept of concert photography"
K. Praslowicz
---
---
Last week I published a gallery consisting of photos taken during the past four years at The Duluth Homegrown Music Festival. You can check those out right here.
Also, an article about the same photos was published on The Local Current blog. You should go read that as well..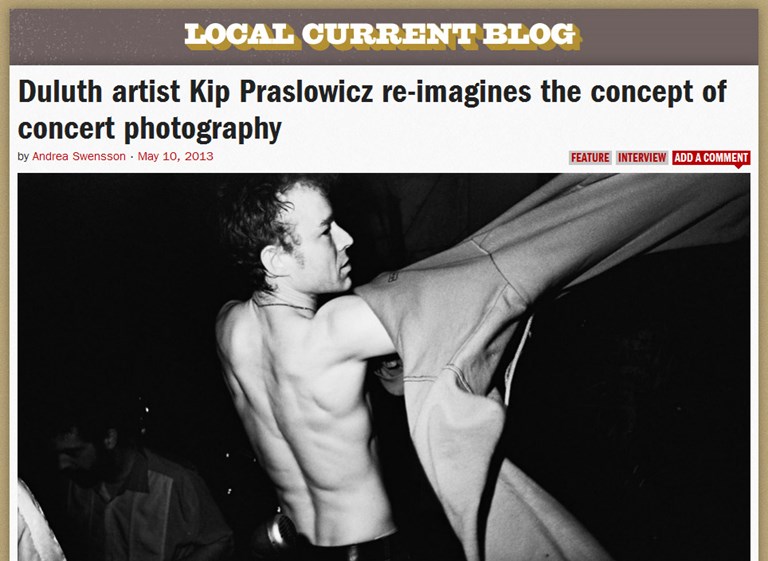 ---
---