Reflections on Failing at a 365 Project
K. Praslowicz
---
---
An old joke I've been making for many many years is that Duluth Photographers should do an annual Lift Bridge 365 project.
And quickly for the uninitiated:
365 Project: Creating an image a subject every day of the year.
Lift Bridge: Local Duluth, MN landmark that is probably photographed by amateurs more than anything else in the area.
Having never owned a digital camera until late 2014, trying to put my money where my mouth is and actually attempting a Lift Bridge 365 on film felt like it would be a huge waste of resources. But on January 1st 2015, with a nice shiny Fuji X in my possession, I figured it was time to finally try a Lift Bridge 365.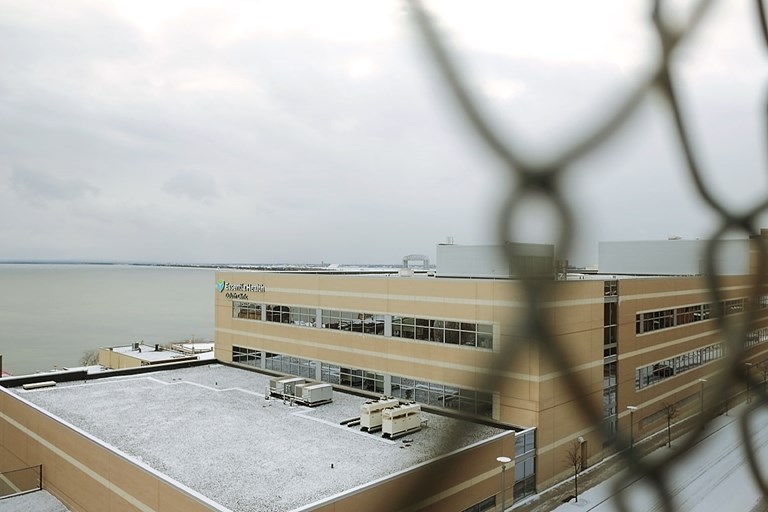 As the title of this posts implies, I didn't finish it. I really intended to complete the 365, but goofed in August and didn't take a photo one day. Still, eight months was plenty of time to have a few thoughts about the whole thing grow in my head.
Lift Bridge 365 Grievances
First I'm going to get a bit curmudgeonly and complain about some of the aspects of the failed 365 attempt.
On Rules
I think one of my favorite quips on photography I've ever dumped onto the internet is this tweet.
Photography: For a sport with no game rules, there sure are a lot of other players to tell you how you're playing it wrong. #fb

— K. Praslowicz (@sjixxxy) July 26, 2012
Never has this been more apparent in my own work than by presenting the project on Facebook as a sort of challenge. A challenge that had but one rule: One Aerial Lift Bridge photograph per day for 365 days.
Pretty much from day one I was awash in "NOW YOU CAN NEVER LEAVE TOWN FOR A YEAR!" comments. Well. In March I left town to go take some photographs of the Upper Peninsula for my Watershed project and brought along a Lift Bridge surrogate.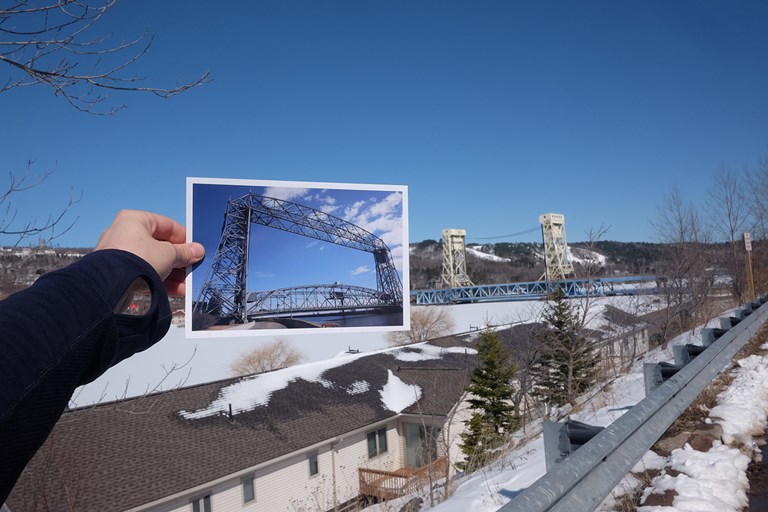 "NOPE! NOT ALLOWED!" ~ Paraphrasing multiple people who told me that this didn't count and the project is failed.
I'll send my appeal to the U.S. Sanctioning Body of 365 Projects. Meanwhile, thanks for telling me how I'm playing a sport with no rules incorrectly. You can always spin up your own 365 project if you want to play by those rules.
On Trust and Failure
In August 2015 I left town on a Friday for a weekend-long camping trip. I brought my camera, a stack of fully charged batteries, and some Lift Bridge surrogates to take care of things while I was out in the woods. Once I left the woods that following Sunday, I realized I never used the surrogates to take a photograph on Saturday.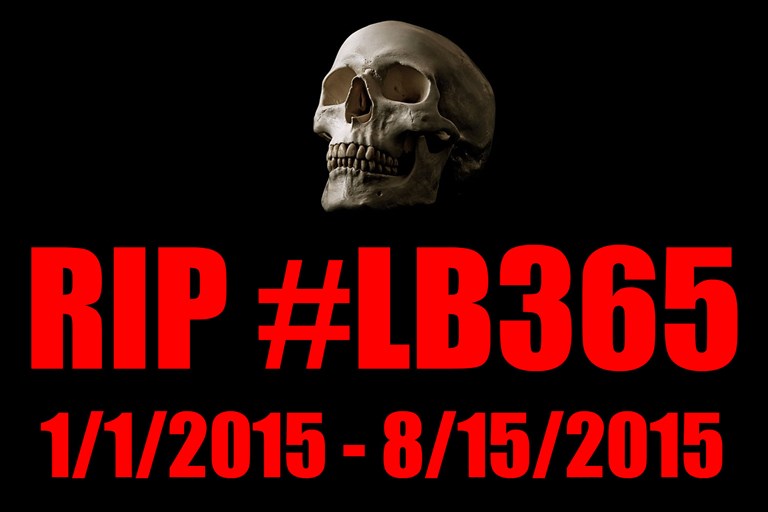 Whoops. Broke the one rule. Game over.
To be honest, not having the worry about getting out to make a photo each day hanging over my head was an amazing feeling of liberation. I had zero regrets with my goof bringing the project to an early close. However, in the weeks after people would still ask me how the Lift Bridge 365 was going. When I'd tell them I screwed up and it was over, the response was almost always the same. "You didn't just take one the next day and say it was from the previous day?"
NO! What the fu..? These are all people I respected. People in the art world. People who were also attempting their own Lift Bridge 365s. To treat failure with such dishonesty threw everything I knew about what was good in the world into a downward spin.
I'm owning up to my failures. How does that old saying go? "Live by the 365. Die by the 365."
On The Passing Of Time
One thing that caught my attention very early into the project was the effect that keeping track of the days of the year in a 1-365 format had on me. I didn't like it. Calendar days of the month are one thing. Having them reset every thirty or so days doesn't seem to make the mind as keenly aware of passing time as a steadily incrementing number does.
Maybe if I was serving out a jail sentence, or some other horrible situation where I knew exactly when it would end, keeping sound a tally would be wanted. But in the free, peaceful world where we only have so much time, watching the number tick that quickly just made me feel sad about the whole thing.
On Night Photography
Holy hell night photography is easy with a digital camera. I hadn't tried any with my X-E2 up until this project. Kind of made me sick how easy it was. Didn't have any of the rewarding feelings I used to get by pulling off night photographs with my medium and large format camera systems in years past. I used to have to do math and stuff in the field to get a successful night photograph. Here it was like just click click click until it looks good then go home and drown in Facebook Likes after uploading it before my body even has had a chance to warm up.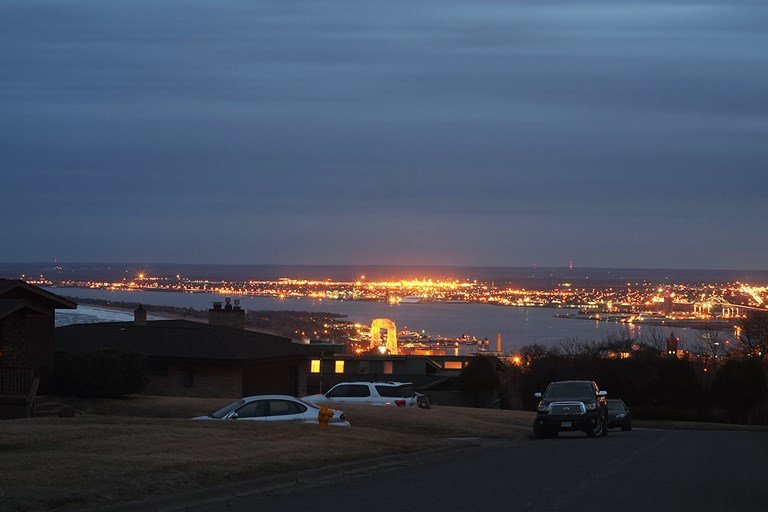 Lift Bridge 365: Not Grievances
Alright, I'll stop being a complaint-filled butthead and look at some of the positive things about trying out a 365.
Inspired Exploration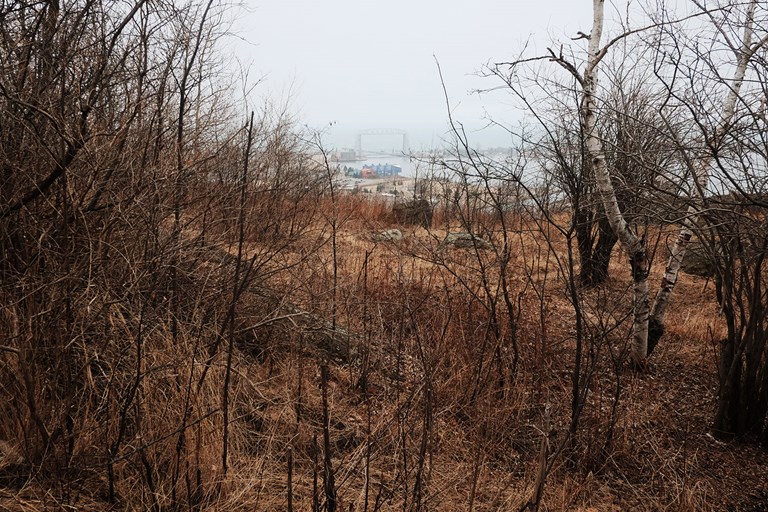 One of the guidelines I had set for myself was to not get too complacent and keep using the easy locations near my work to take all the photographs. The whole project felt like a chore, so I imagine that continually retaking the same photo would only really make it feel like a chore.
Looking for new Lift Bridge sight lines got me out and exploring streets and trails I rarely or never have set foot on. Having a better knowledge local vicinities can only help with other photography projects down the road.
Études
I feel like I must have answered the questions "How is the Lift Bridge project going?" and "What are you going to do with the lift bridge photos when you are done?" a thousand times in 2015. I kept insisting that the Lift Bridge 365 project was not a fine art project. That it was to me merely a feat of strength or a photographic étude. No plans for a show, or a book, or other accolades if I were to complete it.
Now a good étude will teach you something about playing an instrument right? So what has attempting this project taught me if I never thought of it as a legitimate art project? I think the answer is in the previous paragraph.
Why is that this exercise got me far more attention than any of my serious photography projects? If I ever get random inquiries about what I'm working on, it is typically in the form of "Are you working on any new projects?" and seldom ever "How is your Watershed project that you share photos from coming along?" The Lift Bridge 365 was always addressed by name.
Was it because…
Focusing on a subject that many people around me are familiar with made it easier for them to get it, and thus interact positively with the project?
Setting up a rule meant that people observed as they would a sports game? Picking the side of me either finishing or failing and rooting along the way?
Daily social media posts just kept it right in the forefront of people's minds?
Probably a little bit of each. I'm still trying to reflect on the whole experience to see how I can apply it to the benefit of the photography I work on in my non-365 endeavors.
Select Images From The Failed 365
---
---