Raiding the Archives 8: Star Trails In Central Wisconsin
K. Praslowicz
---
---
Hi! I don't do as much text blogging as I used to, as most of my efforts have shifted towards video content. Please consider subscribing to my YouTube channel.
View The Channel
Today on Raiding The Archives I pulled a sheet of 35mm slides taken at the end of 2002 through early 2003.
This sheet is from early in my photography career when I was still finding a voice by experimenting with a lot of different techniques and concepts. It has a lot of not very good photos of Christmas ornaments and a hockey game. It was also ripe with some early experimentation that I did with star trails. The star trail images by far being the most interesting thing on the sheet.
These would have been taken near my hometown during semester break of my final year of college. And for what it is worth, All of these would have been taken with my Nikon FE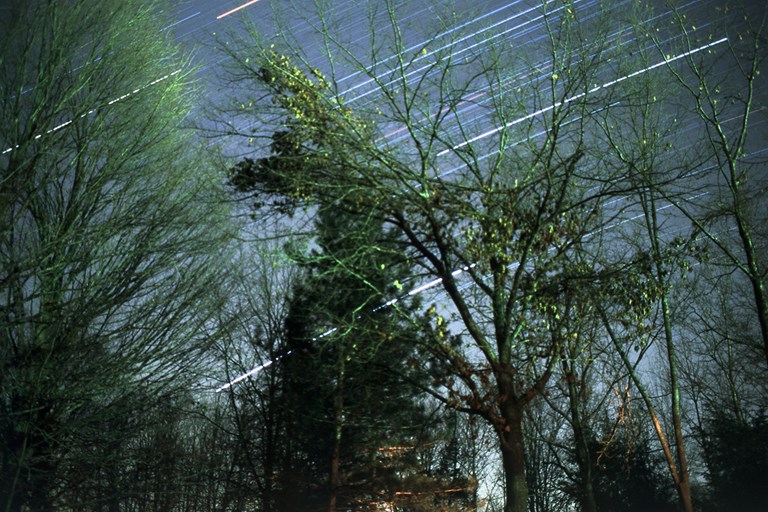 Some star trails though a tree. Neat.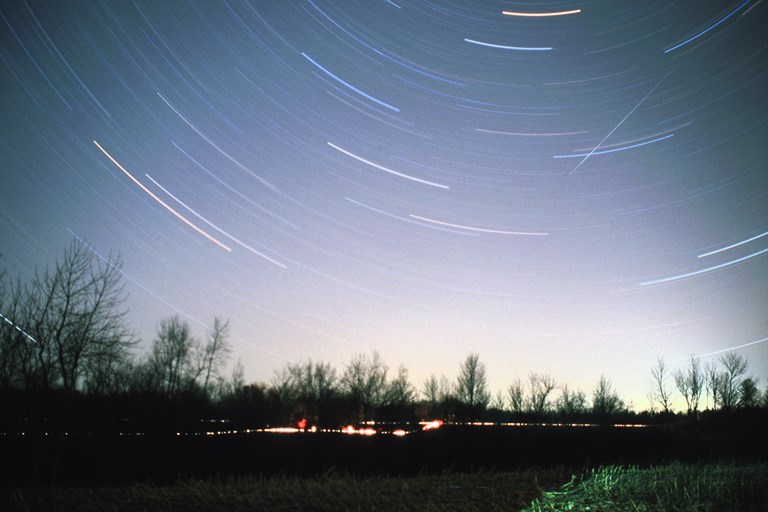 Two things that I find interesting in this photograph.
I seemed to have caught an airplane or meteor on the right side of the frame.
Since it was winter and all the trees had shed their leaves, there were lines of sights to nearby highway and side road. Cars passing made a nice dotted pattern instead of the usual solid streaks that occur is there are no obstructions.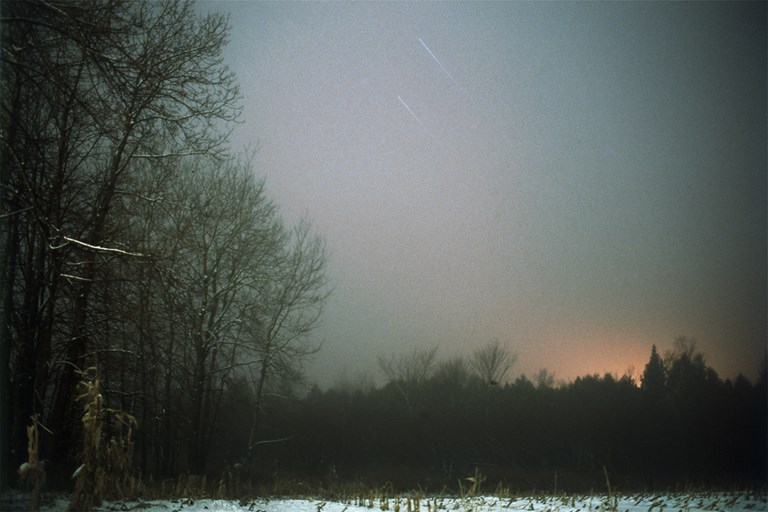 An evening with a big more haze in the air. Haze effectively eliminated all but the strongest of the star trails. But it didn't provide a nice glow from whatever house or town was on the other side of the treeline.
---
---