Raiding the Archives 9: Kitty Wompus
K. Praslowicz
---
---
I didn't actually plan to follow up yesterday's archive raiding post with another one today. But as I was putting away the sleeves of color slides, I looked at another sheet from the summer of 2001 and discovered something I didn't think existed.
Color photographs of the family black cat of my boyhood! Fitting for Halloween.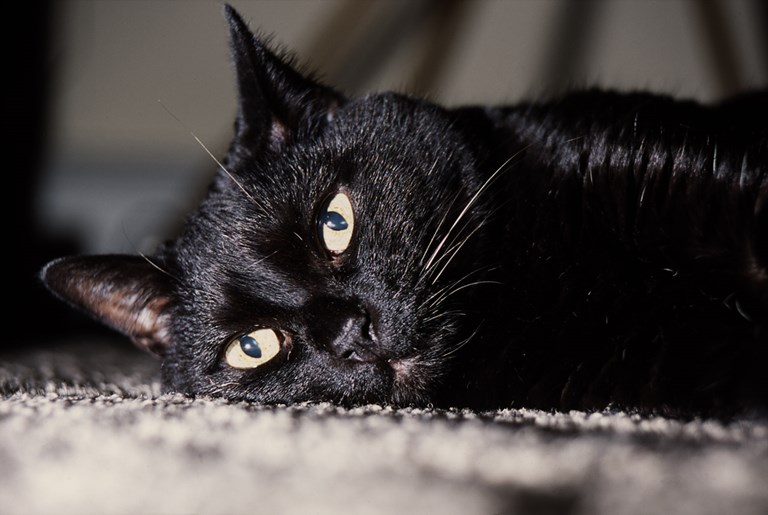 What I probably should say is somewhat decent color photographs. We got her when one of my brothers found her as a stray back in 1987. She lived with us for eighteen years before passing away in 2005.
All the media of this cat from 1987 until I learned how to use a camera around 2001 was pretty much terrible. Either low-resolution movies shot in terrible light with our 1980s VHS camcorder, disposable cameras, or the scourge of our family photos for most of the 1990s, photos made with the Advanced Photo System.
Between 2001 and the end of her life, I was mostly gone to college and primarily shooting black and white film. Not having tons of expendable income those years, using color film was rare and using it on something as non-artistic as the family cat seemed like a waste.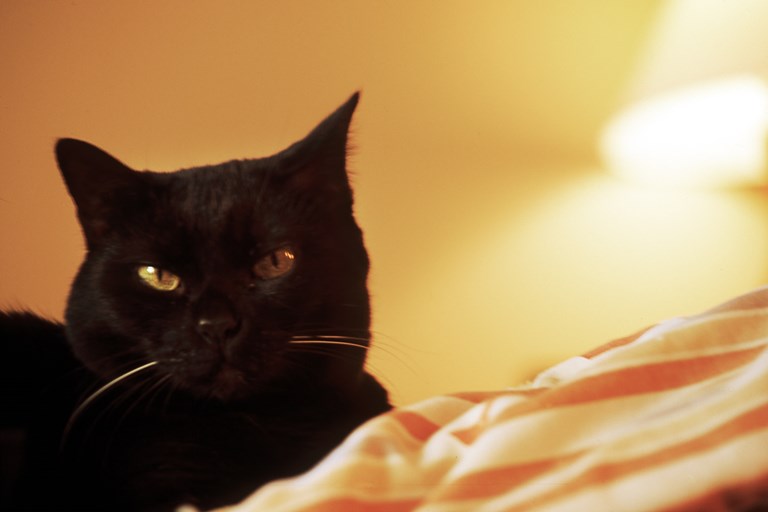 The importance of this find for me comes on the heels of the passing of my second black cat, Lucky, last month. I figured as a memorial I'd find one of the better pictures I'd taken of him, and just print it and get it framed nicely.
Until now I knew of one good black and white photo I'd taken of Womps, but that was about it.
Lucky had the benefit of his time with me being when I was good at photography and owned a digital camera. Thus, I have a mountain of good photographs to choose from, but so far I haven't reviewed the images to figure out which one will be the memorial. I also figured that since he was only my second cat to pass, that I should probably find a good pic for Kitty Wompus and do the same for her. For the past month, I really thought the aforementioned black and white photo would be my default choice.
Now I have a few options to pick from, and that makes me happy. I kind of like this one.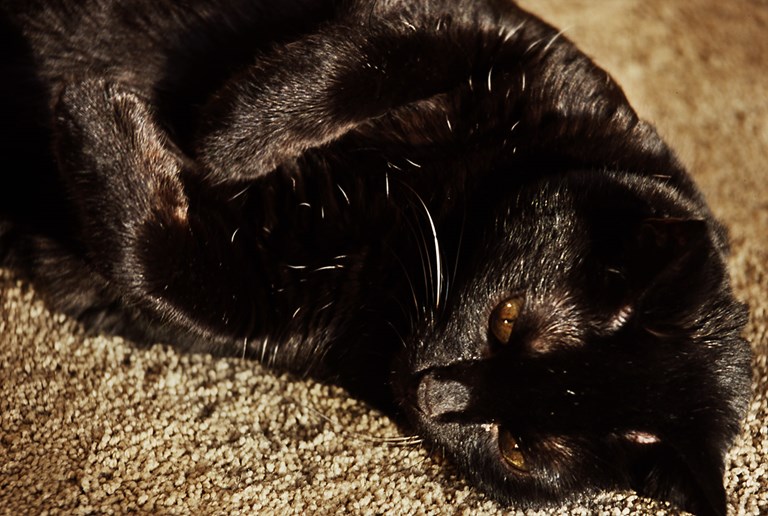 ---
---