Raiding the Archives 10: Street Photography in Canal Park
K. Praslowicz
---
---
Hi! I don't do as much text blogging as I used to, as most of my efforts have shifted towards video content. Please consider subscribing to my YouTube channel.
View The Channel
So tonight I intentionally dug deep back into my black & white street photography days. The hope was to find a photograph already existed in my early street photography gallery so that I could rescan it and bump up the resolution, or find a forgotten gem to add to the gallery.
The sheet that I actually ended up grabbing at random didn't contain any images already in the gallery. However, it was from one of the freakishly successful days that I ever had in Canal Park back in May 2008 that contained a lot of images that I had uploaded to Flickr back in the day. So, baby, like the McRib, they're back! This time in glorious high(er) definition than the original 500 pixel wide images I uploaded nearly a decade ago to Flickr.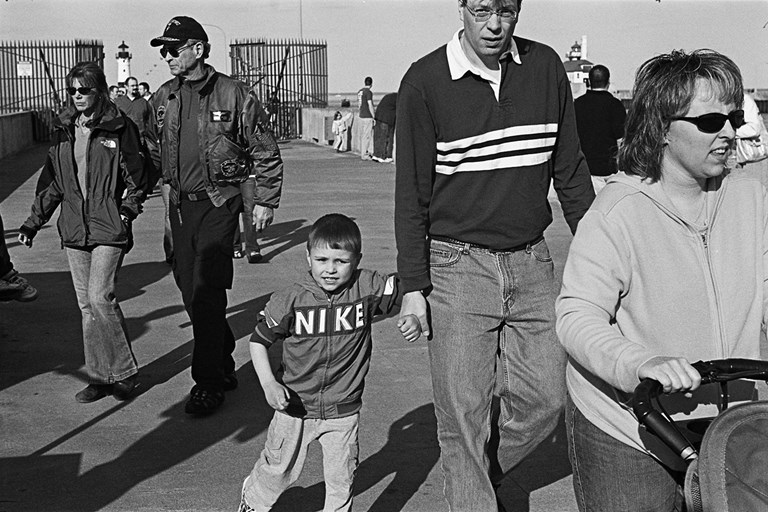 The face of the man holding the boy's hand is still one of the most intense stares I think I've ever received.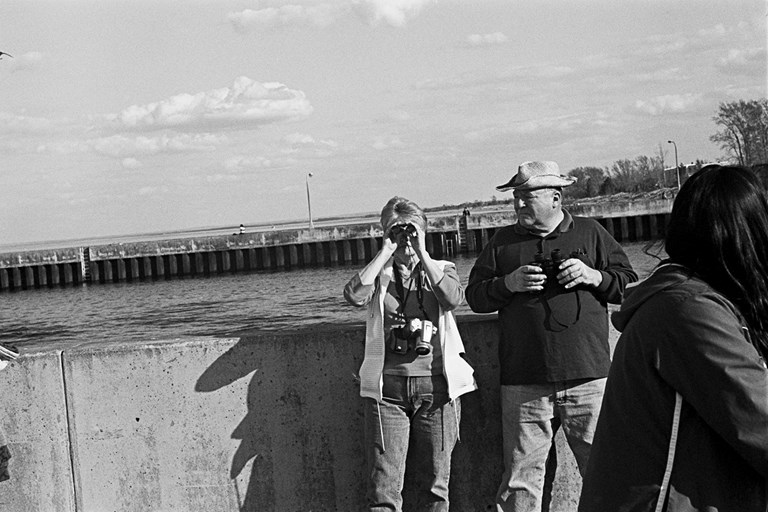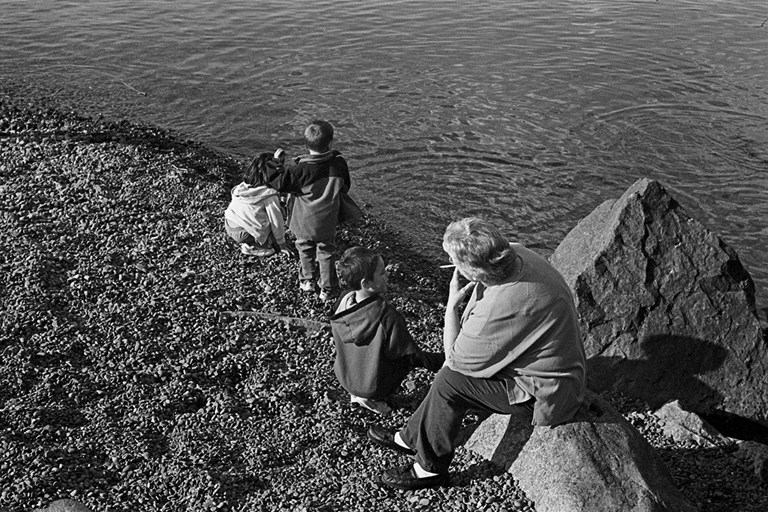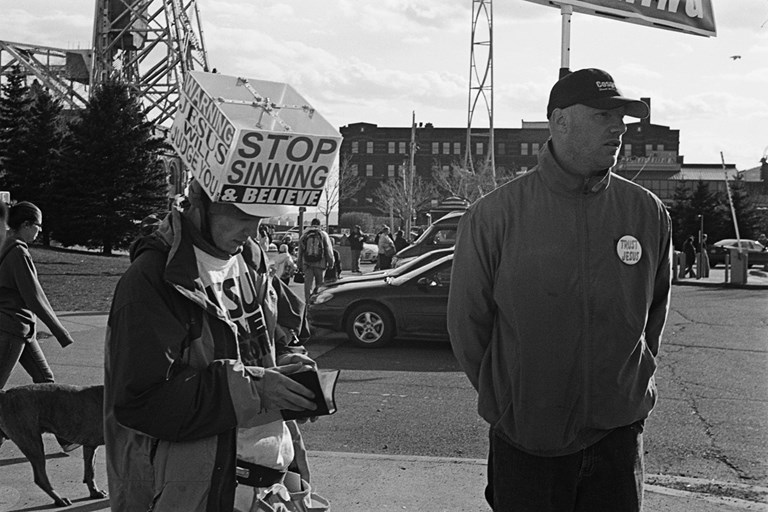 I had forgotten about this group who spent years in Canal Park and the surrounding area yelling at people about how they were going to hell. Eventually, a journalist dug deep and discovered that the leader of the group was a registered sex offender. Haven't seen them around since that revelation came to light.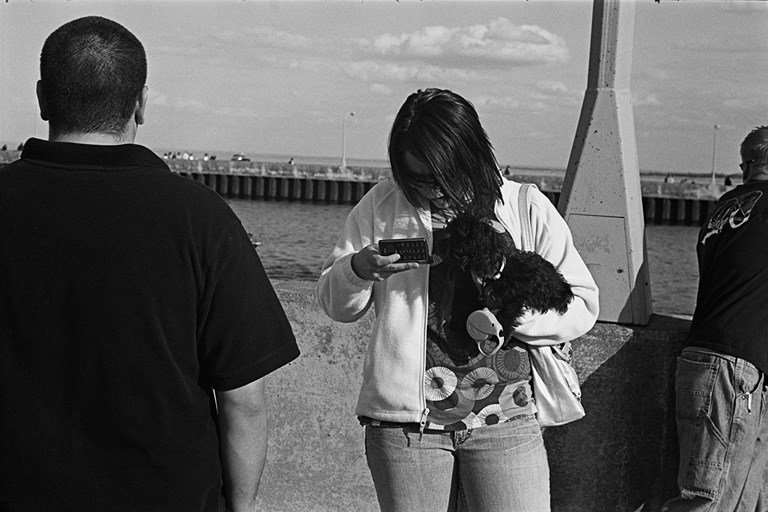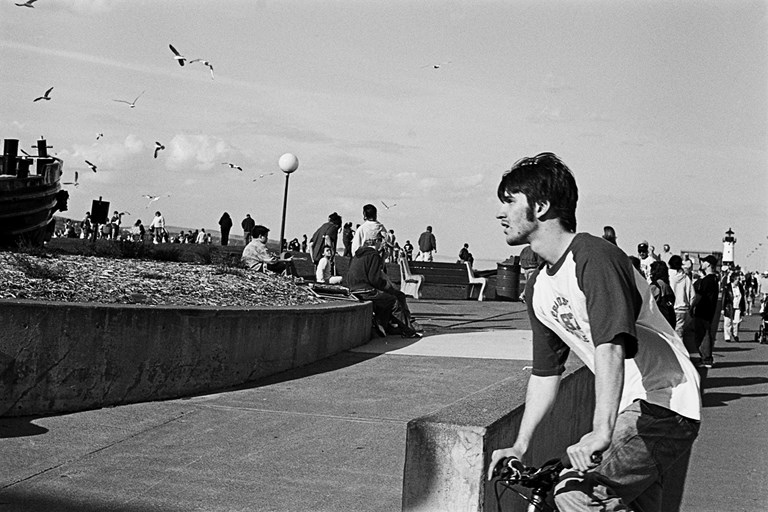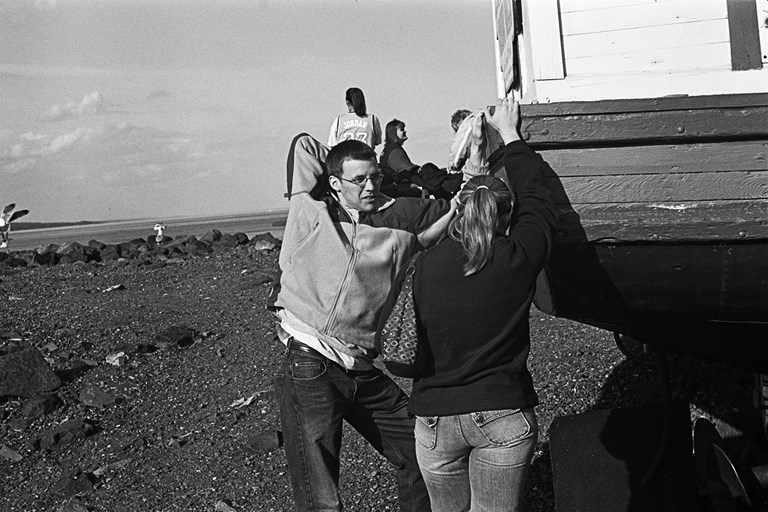 ---
---