Graflex 4x5 Anniversary Speed Graphic
---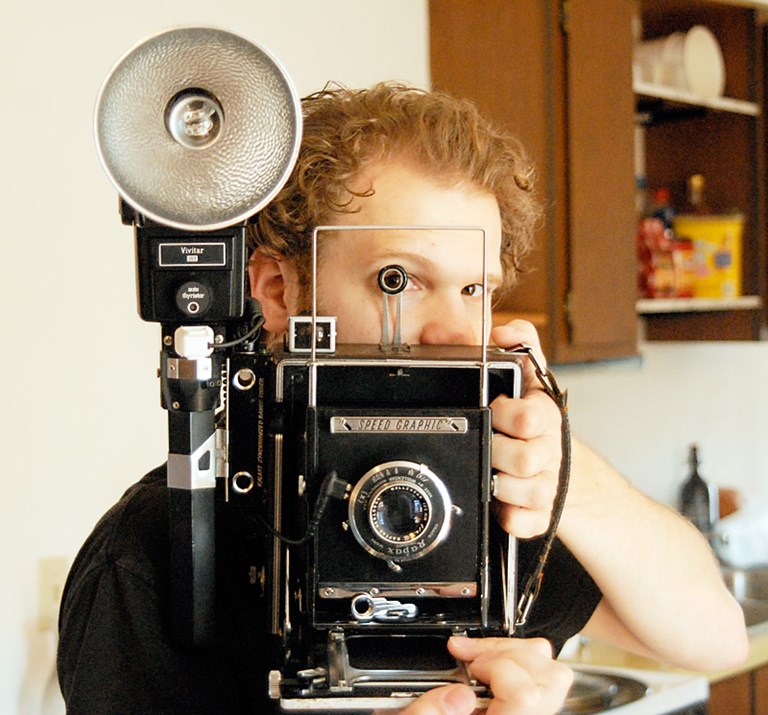 I purchased my Graflex 4×5 Anniversary Speed Graphic after I managed to break one of the spring arms on my Burke & James Press that hold the film holders against the body. It has served be very well since. While I miss the rotating back feature of the Burke and James, I love that the Speed Graphic has a built in focal plane shutter. The Speed Graphic's focal plane shutter come in very handy when using old brass lenses, such as my hundred year old Dallmeyer Carfac.
At some point though I feel that I am going to need to stop calling my Speed Graphic an Anniversary Speed Graphic. In 2008 I replaced the stock spring back with a Graflok style back from a Pacemaker Speed Graphic. In 2010 I also replaced the focusing rails and front standard with one from a different Pacemaker Speed Graphic that I found in an antique store for seven dollars, thus giving the Anniversary Speed Graphic folding infinity stops and the ability to use front tilt while still utilizing the 4×4 inch lens boards that are very easy to manufacture myself.
I can't decide what is a better new name for it yet — Annimaker or Paceiversary.