Wollensak Raptar 90mm f/12.5
---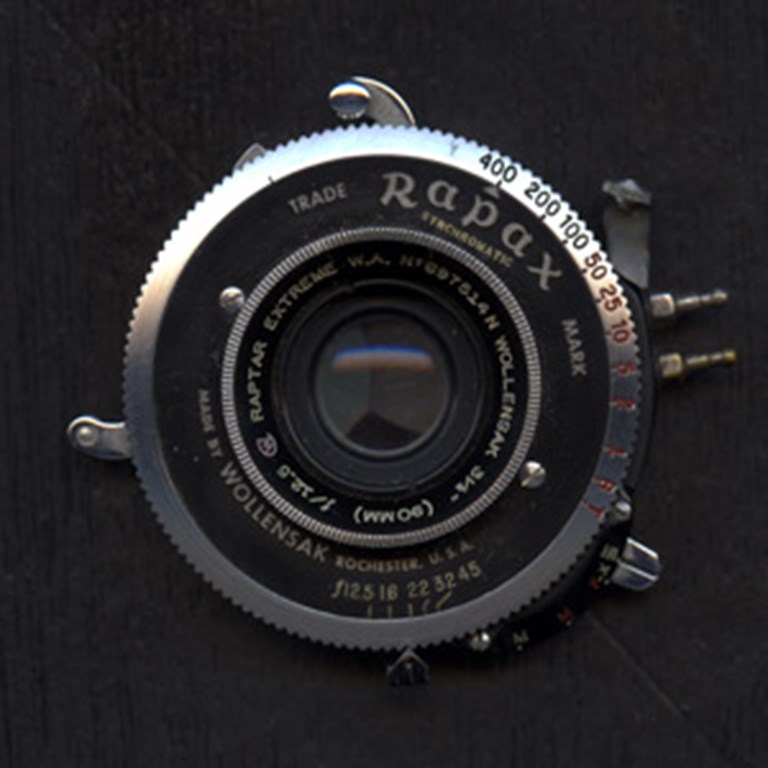 f/12.5 helps this guy win the title of The smallest lens I own. Being f/12.5 also lets the 90mm Wollensak Raptar win the title of The biggest nightmare to compose on ground glass with. Not too bad if I am using in bright light, but when the lighting is dimmer, or if I'm doing some night photography, it can be a bit painful. I nearly passed out waiting for my eyes to adjust enough to use this lens while shooting Wall of Vacuums. Though I guess it didn't help that it was about 96 degrees in the room, and I was under a poorly ventilated dark cloth, and at an awkward angle since I didn't want to keep the camera level.
On the plus side, I consider the 90mm Raptar to deliver much sharper negatives then its 135mm brother which I also own.
And I still can't get over how small it is. It is indeed the cutest lens I own.